THE BLOG
& VERSION 5.0




a new blogskin layout was fulfilled.



mengcong90@blogspot.com
Welcome to http://mengcong90.blogspot.com/
This is mengcong's blog.
Excusal for weak languages.
© 2007-2010 Mengcong. All Rights Reserved.


Email: mengcong_90@hotmail.com



ABOUT ME
Chong Meng Cong, Male, Single.
Nine-teen, 19,
10 August 1990, Leo.
TAR College, Main Campus at Kuala Lumpur.
Diploma in Mass Communication,
(Advertising Year 2).
My passion, Singing & photography.
Mathematics and Designing.


THE FLICKR
THE WISHLIST
PERMANENT

Families, relatives, cousins, friends, her,
to be safe and healthy everydays and forever,
lives in perpetual happiness.
Improved all my Skills to be more better.
Accountant, Artist, Designer or Photographer.
Got desirable results for all my exam.
New Clothes, Shirts, Trousers, shorts, Shoes.
My wishlists all became true.
World Peace.


IMPERMANENT

ADIDAS Designed White with Black Sport Shoes.
Gym and Get Fits.
IPOD or MPX or Play Station X.
Krazee Duck T-Shirt-iGYA, Project Elementz.
Learned briefly for Music Instrument.
Learned details for Music Instrument.
Meet Favorite Singer, Angela Zhang.
Meet Favorite Singer, Fish Leong.
Meet Favorite Singer, Wilber Pan.
New Side-Bag (Stussy SS'09).
New Technical Skills.
New Hairstyle, maybe DYED? (light-brown)
NIKE Designed Grey with Blue Sport Shoes.
NIKE Designed White with Black Sport Shoes.
NIKE Dunk SB Low.
NIKE SPORTWEAR, NSW Standard Tee.
NIKON D60 Digital Single-Lens Reflex Camera.
Own Acer, Aspire Laptop.
RAM upgraded to 2GB for my ACER Laptop.
RECOIL Polos (Line).
Second Semester got higher CGPS.
SONY Digital Camera.
Sony Ericsson G900i Handphone.
SPM ALL Subjects PASSED.
Taller more 10cm.
Third Semester got desirable CGPS.


THE ARCHIVES
THE HIGHLIGHTS
Course Ended: Langkawi Trip 2010 Part 1: Introduction Part 2: Tps & Black Sand Beach NEW! Part 3: MPV Car Rental and Hotel NEW! Part 4: Oriental Village Cable Car Part 5: Thailand's Food My Astro Music Awards Part 1: Introduction Part 2: Ticket Redemption Part 3: Prior to the Event Part 4: The Actual Red Carpet Part 5: Music Awards Presentation Part 6: After Awards Ceremony PENDING... Genting Trip with Myfm B'day Bash. Part I: Genting Bus and Skyway. Part II: Outdoor Theme Park Activities 1. Part III: Outdoor Theme Park Activities 2. Part IV: Dinner Plates. Part V: Myfm 11th Birthday Bash. Part VI: After Myfm 11th Birthday Bash.
THE LABELS
Birthday Related Entertainment Genting Trip My Astro Music Awards
THE TAG
& the 14 latest posts.

& Chinatown C.N.Y. Celebration 08, 19Jan. & Chinese New Year 08, 07Feb. & Pencapaian Pelajar Cemerlang, 24Mar. & W.Z.L Dance Competition 08, 13Apr. & Batu Caves Kuala Lumpur, 18May. & Adjustment To College Life, 22May. & Orientation Odyssey Night 08/09, 11jun. & Talentime Night Booth, 19jun. & Chozes Creative Arts Showcase, 20jun. & Talentime Night 2008, 06july.
THE FACEBOOK
THE WEBSITE
ADVERTISEMENT
THE TAGBOARD
Comments as come,
and thanks for your preciously feedback. (:
THE LINKS
& ♥♥♥♥♥ bibi 1 2
& ♥♥♥♥♥ carmen ★★★
& ♥♥♥♥♥ cheekit
& ♥♥♥♥♥ cheelek
& ♥♥♥♥♥ cheexiong
& ♥♥♥♥♥ chunkai 1 2
& ♥♥♥♥♥ desmond ★★★
& ♥♥♥♥♥ eemun
& ♥♥♥♥♥ e~yee
& ♥♥♥♥♥ esther
& ♥♥♥♥♥ hailing
& ♥♥♥♥♥ hannyaw 1 2
& ♥♥♥♥♥ huayching ★★★
& ♥♥♥♥♥ huaysze 1 2 ★★★
& ♥♥♥♥♥ huileng
& ♥♥♥♥♥ jessica
& ♥♥♥♥♥ jiaxin
& ♥♥♥♥♥ joe
& ♥♥♥♥♥ joel
& ♥♥♥♥♥ june ★★
& ♥♥♥♥♥ kaichin ★★
& ♥♥♥♥♥ karchun 1 2 ★★
& ♥♥♥♥♥ kawee
& ♥♥♥♥♥ kimberly
& ♥♥♥♥♥ kimjong
& ♥♥♥♥♥ kimz 1 2
& ♥♥♥♥♥ leysee
& ♥♥♥♥♥ mujaja
& ♥♥♥♥♥ noslenwohc
& ♥♥♥♥♥ sayli 1 2 ★★
& ♥♥♥♥♥ sheaupey 1 2 ★★
& ♥♥♥♥♥ sheline ★★
& ♥♥♥♥♥ shuwen ★
& ♥♥♥♥♥ shyun
& ♥♥♥♥♥ sillychee
& ♥♥♥♥♥ snowdrops2
& ♥♥♥♥♥ stella 1 2 ★
& ♥♥♥♥♥ tarzan
& ♥♥♥♥♥ tongseng
& ♥♥♥♥♥ vyzasstan
& ♥♥♥♥♥ wanxin
& ♥♥♥♥♥ weeyang
& ♥♥♥♥♥ wenshing
& ♥♥♥♥♥ weikang 1 2
& ♥♥♥♥♥ yiphon
& ♥♥♥♥♥ yoyo
& ♥♥♥♥♥ yusan


THE GAME
Extra Funs!
Hearts for whom of you have in a number of Tag and Comments. (: New Updated on 25 Jul.
♥♥♥♥♥ as Beginner.
The number of hearts is to determine a stage (level) of the game. More hearts as more higher.
Fulfilled 3 stars to get unique links. :D


THE LIVE TRAFFIC FEED
THE TOP 12 FLAG VISITORS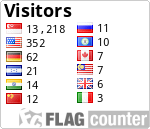 THE SONG
THE CREDITS
School Starts.
Thursday, May 28, 2009 @ 12:40 AM
First week of new semester,


YEAR 2 STARTs.



25 May 2009,
the day fourth semester starts.
This is my NEW semester, first semester in DIPLOMA YEAR 2!
times are passing by quickly and quickly.
Ohyeah,
freshness of early morning, happy moments with friends,
It was a nice day. ;)

Talking about my first lecture, the unit Ads Copy Writing,
we're lecturings by

MR. CHUAN.
the programme supervisor of PR that I mention before,
and you saw him before on this blog yea.
Anyway, he's a quite funny lecturer. haha.

After the lecture, I've a lunch with friends in

Cannes Tea House

at GK.
and that's what called, school start celebration. LOLS!

OKAYS, HERE THE TWO (2) LUCKY NUMBER FOR YOU.
WISH YOU LUCKS, ;)
Firstly, this "number" I think you guys should be know and heard before,
RM
1516.
- the amount of this semester fees payable!
And sure, another IMPORTANT number,

0528!
- the date of third sem results released, mean this coming thursday!
Okays,
Wish me Lucks also.
I mean my result. ;)
Tuesday, 26 May.



I woke up at early morning for the translation lecture class,
my language not very well, you know.
Oh No,
Worries for this unit man!
Alright, I went to college at 8am for the only lecture today,
Somehow, the class was cancelled as unexpectedly!
Ohs! My brain was suddenly blank,
woke up so early, I'm thinking of where to go after this?
So, my friends suggest to go karaoke today.
Ohyeah, it was long time didn't singing in the karaoke lounge already!
My friend asked, so long mehh? HAHA! Anyway,
breakfast, chitchatting and karaoke with friends each other, we had enjoy our time by all these. ;)
Wednesday, 27 May
Media Planning,
THE ONLY THEORY THIS SEMESTER, I THINK.
Seriously, my lecturer is so cool, but sometime different, you know it later.
As she mentions that,
She has a changeable character.
and reminds us, sometimes don't be too care by her scolding! Is it a horrible thing? Ohno,
I can't imagine, anyway,
don't think too much larhh. It was only a kidding! ;)
By the way I don't know whether I can handle this unit well or not,
and it was glad to hear "please bring your own

CALULATOR

for the following lesson!"
Ohyeahh,
FINALLY got MATHEMATICS related unit!
Long time didn't touching MATHS,
Although it's only a simple maths, Im already very happy. haha. Enjoys our times for MATHS. :D
Hopefully,
This is a fine semester. ;)
Labels: College Life
Entertainment, Music.
Sunday, May 24, 2009 @ 12:20 AM
Wilber Pan's New Album #007

Released on 22.05.09!
Firstly, hope you guys don't to be too shocked by hearing the sound from helicopter when you visits my blog, haha. Well, that's the starting of the song "Be With You" that one of the new song recorded to this album. The rapper Wilber Pan featuring rapper Akon! Awesome!
The new album 007 is based on chinese language version called "零零七" and pronounce "Ling Ling Qi". The language of songs are mainly in Mandarin. Most of the tracks on this new albums are come many in different styles this time and with his own styles as well, fast speed, Rapper. Came to the seventh album, Wilber Pan have a new impression to us that he will act as an agent in the album "007″. Looks cool!

Alright, there's the wilber pan's new album cover! This album is called "007" so named because this was the Wilber Pan's seventh album! It was released on 22.05.09 (last friday) with the pre-order started on first day of May. One of the new song you listening now (if you didn't press the pause button), named "be with you", and this song is very nice!




There are totally recorded 11 tracks on this album which the track list are involved: 01. 双人舞 (Shuang Ren Wu) 02. 限量发行 (Xian Liang Fa Xing) 03. 无重力 (Wu Zhong Li) 04. Be With You (feat Akon) 05. 爱的歌 (Ai De Ge) 06. 寂屋出租 (Ji Wu Chu Zu) 07. 自我意识 (Zi Wo Yi Shi) 08. 亲爱的 (Qin Ai De) 09. Everytime's Goodtime 10. 怎么着 (Zen Me Zhe) 11. Don't Wanna Say Goodbye.





Although I haven't listened all the new songs but i know all this will be very NICE one! haha! So hope you guys will going to support this album and check it out as soon as possible. Here's the music video of "Be With You", the song wilber pan featuring akon. It was first released on Monday via Taiwan's Hit FM radio station that what I got the info through internet. Anyway, Enjoy it. ;)




Article updates soon,
Check it out later.
Labels: Entertainment
Time-table Download.
Saturday, May 23, 2009 @ 8:07 AM
The Time-table for School of Social Science and Humanities;
Diploma in Mass Communication (Advertising) Year 1
UPLOADED NOW!
--
1st Semester 2009/2010 Tutorial Group C1
RENEW!
Simply click for the link below to check the time-table for respective class above.
OPEN
and save now.
--
1st Semester 2009/2010 Tutorial Group C2
RENEW!
Simply click for the link below to check the time-table for respective class above.


OPEN
and save now.
--
1st Semester 2009/2010 Tutorial Group C3
RENEW!
Simply click for the link below to check the time-table for respective class above.


OPEN
and save now.



--



1st Semester 2009/2010 Tutorial Group C4
RENEW!
Simply click for the link below to check the time-table for respective class above.


OPEN
and save now.
------------------------------------------------------------------------------
The Time-table for School of Social Science and Humanities;
Diploma in Mass Communication (Advertising) Year 2
UPLOADED NOW!
--
4th Semester 2008/2009 Tutorial Group C1
RENEW!
Simply click for the link below to check the time-table for respective class above.
OPEN
and save now.
--
4th Semester 2008/2009 Tutorial Group C2
RENEW!
Simply click for the link below to check the time-table for respective class above.


OPEN
and save now.



--



4th Semester 2008/2009 Tutorial Group C3

RENEW
!
Simply click for the link below to check the time-table for respective class above.


OPEN
and save now.
Labels: College Life, Time Table
SSH Briefing 2009.
Friday, May 22, 2009 @ 12:49 AM
Tuesday, 19 May 2009,
Orientation Week, the SSH Briefings 2009.
The designing of course banner are one of my staff for this orientation week. I was designed two version which one is graphic and another one is photographic but lastly didn't use its at all.
As uses of karchun done with his hand-drawing one. The idea and concept was come from the Desmond's DAV1 board and designed to be match with its.
The Briefing; Time: From 9.00am to 12.30pm, programme: School of Social Science & Humanities, Get-To-Know-You Session and the venue: DKC. 3 groups: PR, CPR & ADS.
;)
I was woke up damn early in the morning at around 6.30am for the briefings event on last tuesday during the orientation week. After prepared and went to college 8am something. Meet up with friends over there and among those my friends who attended this were almost same with monday which involved our course rep john, assistant course rep boon, printing manager karchun, class rep desmond and kenneth, helper jessica and photographer mengcong and that's me.


This row are all the Diploma in Mass Communication (Advertising) one, saw them were quite serious, as Jessica said, "all the good students!" hoho. ;)
This is the path that between the two different course, advertising course are share the hall with PR course and they're seperate by diploma and cert but we're only diploma.


By the orientation week schedule booklet that given, second day will be a course briefing for School of Social Science & Humanities (SSH). Yeaa of course we were helpings for our course Diploma in Mass Communication (advertising), DAV1. During the Get-To-Know-You Session, there will have a session for election of course committee. In facts, the ice-breaking games session was the activities most captured of juniors mind as there are quite interesting for them.
This row are the advertising one also, I snapped by seperate into different row, they are pay more attention for the briefing by our DAV2 course rep. Good. ;)
The orange color shirt and not affraid of the camera one, his name is call Desmond also. Not wrongly and they are share the same favorite of orange color! haha!
There got three friends that all came from Klang. And they're share the same course, same accommodation, same hometown and same secondary school! Cool.
This two girls are so friendly and we have known each other by so quickly and Jessica was so funny, she signed her name on their note books! wahaha!
The briefing start at 9am, starting many of them were very shy, that's sure people often be shy when first gathering, for me also. haha. But when turns to the ice-breaking session, it was quite fun and interesting, all of them were suddenly became more lively for games. haha! Okays, there were two games prepared for juniors. First was the most simple ones which is get to know each other from behind you and around you. Second one was idea came from Jessica called "Friendship Puzzle" (info. source: her blog).



Jessica are going to spread the empty papers to juniors and asked them to wrote down their details onto the paper and collected back for ice-breaking session. ;)







We passed an empty paper to everyone of them that prepared by boon and ask them to wrote down their details and after that we collected back and passed again to anothers people. Their mission is to find out the paper owner and get to know each other. It was quite funny and have their happy moment to search their paper owner and not that boring there. At least they got some interaction to others within different row. Besides, we got some many positive feedback by this yea. Hope juniors enjoy it. ;)



Why kenneth there huh? haha. Actually he was an undercover during the briefing and his mission is to act junior and get close to them and analyzing, the freshies whom has responsibilities to point when the session of election pose for new committee. Quite fun. ;)







Somemore, as I've mention just now that we are share the same hall with PR freshies. We didn't using the microphone due to the number of freshies we have. Because the number of PR freshies are more than us. Yahh, many of juniors are came to complain for this case as actually unfairness. Anyway, thanks to juniors are still pay attention to us with no mic. After soon are going to the next session which are election of course committee. This year got some more voluntary and have to pick some as well, as long as we not going to force them.

Many of them whom been choosen to came infront are so quickly asked people please don't vote them when introducing themselve, so funny john ask people to clap! lols.



When turn to the election pose printing manager for this year are quite funny also. There got some requirements which involved got transportation, muscle and six pack! Jessica as checker. lols!
The result for position of committee DAV1 2009 are (from right to left), Course Rep: JoEe, Assistant Course Rep: Caryn, Treasurer: Amy, Printing Manager: Andrew and Sports Manager: Kenneth.
Before ends, jessica never forgot to take photo with lenglui and the photos are quite fun, this one is jessica look other camera and amy look here, another ones is opposite! Check her blog. haha!
After a break there was start the briefing for School of Social Science & Humanities by Mr. Chuan Tek Pheung, the programme supervisor of public relations.

Lastly, I think all of us are tired especially john and boon. Boon was very hardworking for copy all the namelist & details by handwriting. All take more rest for coming school. ;) [Photo Source: Dessy&Jes]
Addition, times are passing by so quickly. We're going to second year soon and good luck for all! Remember our intake year the fence around the college still uses the chain-linking one.
But now the fence around the college aldy done the renovation by use of metals to replaces the chain-link last time. In facts, we're only study one year at tarc but there are changed so much now!
The new semester time-table are released,
I'll upload it to my blog on tonight later or tomorrow and check it out. ;)
Labels: College Life, Photography
Mass Call 2009.
Thursday, May 21, 2009 @ 12:30 AM
Monday, 18 May 2009,
Mass Call 2009 at Tac College (TARC) KL main campus.
the Diploma in Mass Communication, Advertising (DAV) first day of mass call gathering.
Welcome! Juniors! :D
There're the reason why I returned to KL earlier as I'm one of the helpers on this orientation week, I lost a week of holidays but it's fun to meet our juniors. Well, I went to college with my friends on 18 May 2009, monday the first day for welcoming the freshies to our college.
Of course to whom of them are from DAV right! It was quite fun and happy to meet our juniors today.
Okays firstly, we're waiting for our juniors come out from the college hall while discussing closely for our staff today as well as coming tomorrow.
Alright, among those my coursemates who came today for mass call event as helper are involved our DAV2 course rep, John. He worked as an leader to lead junior.





DAV2 assistant course rep, Boon. She works as second leader with John to lead junior where the respective venue for the briefing on tomorrow.
DAV2 printing manager, Kar Chun (left). He works as a backer of leading juniors and giving suggetion on staffed with regarding to events.
Voluntary Helper, Jayren Hannyaw. He's a mass call helper, he worked as a coordinator helper to coordinate the freshie go to register and go for briefing, etc. [photo source: DJs]
DAV2 C2 Class rep, Kenneth (handling booklet). He worked as an undercover agent and have to act as a junior today in order to position through the junior group.
Voluntary helpers, C3 class rep Desmond (right last), represent C2 Jessica (right second last) and represent C1 mengcong (me, handling camera). We works as photographer and take care of juniors while leading them.

There was a number of helpers from Graphic Design, and they were so creative by showing their dummy to take junior attention! Cool!

As I've mention just now I been a photographer today, handling camera and capturing all the day. We went to College Hall and waiting for our juniors come out and lead them where the respective venue for the briefing on tomorrow becuase there will have a briefing and elect the new committee. These are all the staff today. Besides, there got other staff such as someones keep finding lenglui on the way! (regarding to his dignity I should hidden it since he complain it as very seriously!)
This picture represents the scene when we going to stand by and many of course rep from different course showing their particular unit course board let juniors have their attention.
Very soon our junior came out, every time a group of course came out, the crowd surged forward, it was shocking by some particular unit course from the number of freshies!
By the way, there was a crowd of SBS freshies were annoyed with sometime different schools mixted with. Somehow freshies will be mixing with wrong group.
Ok fine, we found our advertising (DAV) freshies as very soon after! As a crowd of SBS freshies were never annoyed us well because we are behind the college hall and so far with them!
Alright, there was a mix of people and all the DAV freshies! Starting they were looked very shy, yahh. Same with us last time and we are doing the same thing. haha.
Sure, every year if campare our number of freshies with other courses, maybe we are lagging far behind ones. But our DAV course, we are not the least one! So, don't be too upset.
This picture was represents of we leading the juniors where the respective venue for the briefing events on tomorrow for new committee election and ice-breaking session!
Alright, after the leading was damn hungry, we went for lunch and had a discussion on how the schedule for tomorrow included the ideas for ice-breaking. I'm sorry that I was nothing much comments on this, but my friends had suggest some ideas and we think these are enough since this only for a few minutes of games. Okays, hope the briefing on tomorrow can be running as smoothly and get to know some new friends lols! I'm friendly ones. ;)
After that, we had saw a very "cute" car with its stuck of adhesive plaster over there when we leaving from the college to have our lunch.
Before the endings, lets to review again the scene of a crowd of freshies surged forward over there, infront of school office, behind the sports complex and around the college. ;)



Labels: College Life, Photography
Singapore Trip.
Friday, May 15, 2009 @ 12:22 AM
I had a single journey went to Singapore last Monday that what I've planned earlier, I woke up at 9.30pm the morning prepared and went out around 11pm. By taking the SJ Express arrival Singapore the Bugis Bus Station at around 1.20 pm and I met up HS cousin there, thanks to her for accompany me this trip by a schedule of 3 days 2 nights in Singapore. Besides, HC cousin wasn't able to join us this time as she has to cover a mid-year exam by this week.
Singapore, I taking some photo and photograph of the roads view there,
this photo made an impression on the Singapore's lifestyles.

Somehow I felt the roads after the checkpoint was a little bit complicated. You can saw the high way after the new customs building are having many rounds and around there. It was starts raining after a few minutes I reached Singapore! Ohmy, it would become more inconvenience when during my travel. We headed to nearly food court to have our lunch and waiting for the weather became better at the same time.
Signs can be many different of forms, is a way to communication too,
signs are important for us in our life.
We headed to the Bugis Village after rained. Alright, there was nothing much change since last time I came but there are some places having renovation now. We had our first round of Bugis Street for take a look and back later soon before we went to the Bugis Junction Shopping Complex.
Bugis Street is the largest street shopping location in Singapore,
Is a 'must' when I coming Singapore! ;)
My HS cousin had intro me this "Dong Dae Mun" at Bugis Junction Shopping Complex.
It is a Korean street styles foods. I like Korea! haha.
Some of the meats would be looks spicy but it's not that spicy at all when you tried,
this's just a information to people who scare of spicy foods.

Actually I'm not sure there are got other branches in other complex or not,
and this is first time I seem Korean street food there. Lols!
My cousin intro me this Dak-Bulgogi, BBQ chicken meat on stick, looks like Satay in Malaysia but the tastes are totally different from Satay! The meats are delicious! Best try!
With the cool drinks, Peach flavor Green Tea from Sweet talk.
I like this since it's the peace flavor drinks lols!
Talking some photo at this place, actually is suggest by my cousin,
Feels paiseh when people passing around. haha.
Because she are now taking a course call Horticulture and Landscape Management,
taking photo also uses plants as background. Lols!
Oh yeah. We back to have our second round at the Bugis Street and this time I bought clothes and formal shirt there. We went to library after that in orders to take a rest and not reading books, haha. My cousin opens her laptop and starts online there! She had a conversation and kept asks me to join the webcam. Lols!
this is Singapore's library. ;)
By opening the Webcam,
we got to snaps some photos there and some are uploaded here. ;)
I help my cousin to take some pictures there,
and this is my cousin, Huaysze. ;)
The reflection styles of photography.
that's me, ;)
And then, my cousin brings me to walk around the Bugis area to have a look.
and I found this building was awesome!

We visited this awesome building, look at the interior structures,
Cool!
We went to another Shopping Complex and call what the name I forgot already! haha!
Anyway, the lightings was nice, and that time got a band there. lols.
My cousin came here actually in tends to buy something there.
Now are became my turn to accompany her. lols!

Reflections again. ;)

My Singapore's aunt intro me this Nougat. ;)
that's made in Australia.

And I went to replace my Singapore's Ezlink card as there are came a new edition already,
That's older version ones and going to expired soon on this coming September.

That's latest version using now. ;)


Alrights, I got bought something and brings back from Singapore for my friends,
is just some key ring and just a fews only, I didn't bought that much.
so if who want this cute key ring I bought from Singapore just email or what to inform me, ok.
only a few! So faster email me with your name to mengcong_90@hotmail.com.
Uniquely Singapore. ;)
Labels: Photography, Trip