THE BLOG
& VERSION 5.0




a new blogskin layout was fulfilled.



mengcong90@blogspot.com
Welcome to http://mengcong90.blogspot.com/
This is mengcong's blog.
Excusal for weak languages.
© 2007-2010 Mengcong. All Rights Reserved.


Email: mengcong_90@hotmail.com



ABOUT ME
Chong Meng Cong, Male, Single.
Nine-teen, 19,
10 August 1990, Leo.
TAR College, Main Campus at Kuala Lumpur.
Diploma in Mass Communication,
(Advertising Year 2).
My passion, Singing & photography.
Mathematics and Designing.


THE FLICKR
THE WISHLIST
PERMANENT

Families, relatives, cousins, friends, her,
to be safe and healthy everydays and forever,
lives in perpetual happiness.
Improved all my Skills to be more better.
Accountant, Artist, Designer or Photographer.
Got desirable results for all my exam.
New Clothes, Shirts, Trousers, shorts, Shoes.
My wishlists all became true.
World Peace.


IMPERMANENT

ADIDAS Designed White with Black Sport Shoes.
Gym and Get Fits.
IPOD or MPX or Play Station X.
Krazee Duck T-Shirt-iGYA, Project Elementz.
Learned briefly for Music Instrument.
Learned details for Music Instrument.
Meet Favorite Singer, Angela Zhang.
Meet Favorite Singer, Fish Leong.
Meet Favorite Singer, Wilber Pan.
New Side-Bag (Stussy SS'09).
New Technical Skills.
New Hairstyle, maybe DYED? (light-brown)
NIKE Designed Grey with Blue Sport Shoes.
NIKE Designed White with Black Sport Shoes.
NIKE Dunk SB Low.
NIKE SPORTWEAR, NSW Standard Tee.
NIKON D60 Digital Single-Lens Reflex Camera.
Own Acer, Aspire Laptop.
RAM upgraded to 2GB for my ACER Laptop.
RECOIL Polos (Line).
Second Semester got higher CGPS.
SONY Digital Camera.
Sony Ericsson G900i Handphone.
SPM ALL Subjects PASSED.
Taller more 10cm.
Third Semester got desirable CGPS.


THE ARCHIVES
THE HIGHLIGHTS
Course Ended: Langkawi Trip 2010 Part 1: Introduction Part 2: Tps & Black Sand Beach NEW! Part 3: MPV Car Rental and Hotel NEW! Part 4: Oriental Village Cable Car Part 5: Thailand's Food My Astro Music Awards Part 1: Introduction Part 2: Ticket Redemption Part 3: Prior to the Event Part 4: The Actual Red Carpet Part 5: Music Awards Presentation Part 6: After Awards Ceremony PENDING... Genting Trip with Myfm B'day Bash. Part I: Genting Bus and Skyway. Part II: Outdoor Theme Park Activities 1. Part III: Outdoor Theme Park Activities 2. Part IV: Dinner Plates. Part V: Myfm 11th Birthday Bash. Part VI: After Myfm 11th Birthday Bash.
THE LABELS
Birthday Related Entertainment Genting Trip My Astro Music Awards
THE TAG
& the 14 latest posts.

& Chinatown C.N.Y. Celebration 08, 19Jan. & Chinese New Year 08, 07Feb. & Pencapaian Pelajar Cemerlang, 24Mar. & W.Z.L Dance Competition 08, 13Apr. & Batu Caves Kuala Lumpur, 18May. & Adjustment To College Life, 22May. & Orientation Odyssey Night 08/09, 11jun. & Talentime Night Booth, 19jun. & Chozes Creative Arts Showcase, 20jun. & Talentime Night 2008, 06july.
THE FACEBOOK
THE WEBSITE
ADVERTISEMENT
THE TAGBOARD
Comments as come,
and thanks for your preciously feedback. (:
THE LINKS
& ♥♥♥♥♥ bibi 1 2
& ♥♥♥♥♥ carmen ★★★
& ♥♥♥♥♥ cheekit
& ♥♥♥♥♥ cheelek
& ♥♥♥♥♥ cheexiong
& ♥♥♥♥♥ chunkai 1 2
& ♥♥♥♥♥ desmond ★★★
& ♥♥♥♥♥ eemun
& ♥♥♥♥♥ e~yee
& ♥♥♥♥♥ esther
& ♥♥♥♥♥ hailing
& ♥♥♥♥♥ hannyaw 1 2
& ♥♥♥♥♥ huayching ★★★
& ♥♥♥♥♥ huaysze 1 2 ★★★
& ♥♥♥♥♥ huileng
& ♥♥♥♥♥ jessica
& ♥♥♥♥♥ jiaxin
& ♥♥♥♥♥ joe
& ♥♥♥♥♥ joel
& ♥♥♥♥♥ june ★★
& ♥♥♥♥♥ kaichin ★★
& ♥♥♥♥♥ karchun 1 2 ★★
& ♥♥♥♥♥ kawee
& ♥♥♥♥♥ kimberly
& ♥♥♥♥♥ kimjong
& ♥♥♥♥♥ kimz 1 2
& ♥♥♥♥♥ leysee
& ♥♥♥♥♥ mujaja
& ♥♥♥♥♥ noslenwohc
& ♥♥♥♥♥ sayli 1 2 ★★
& ♥♥♥♥♥ sheaupey 1 2 ★★
& ♥♥♥♥♥ sheline ★★
& ♥♥♥♥♥ shuwen ★
& ♥♥♥♥♥ shyun
& ♥♥♥♥♥ sillychee
& ♥♥♥♥♥ snowdrops2
& ♥♥♥♥♥ stella 1 2 ★
& ♥♥♥♥♥ tarzan
& ♥♥♥♥♥ tongseng
& ♥♥♥♥♥ vyzasstan
& ♥♥♥♥♥ wanxin
& ♥♥♥♥♥ weeyang
& ♥♥♥♥♥ wenshing
& ♥♥♥♥♥ weikang 1 2
& ♥♥♥♥♥ yiphon
& ♥♥♥♥♥ yoyo
& ♥♥♥♥♥ yusan


THE GAME
Extra Funs!
Hearts for whom of you have in a number of Tag and Comments. (: New Updated on 25 Jul.
♥♥♥♥♥ as Beginner.
The number of hearts is to determine a stage (level) of the game. More hearts as more higher.
Fulfilled 3 stars to get unique links. :D


THE LIVE TRAFFIC FEED
THE TOP 12 FLAG VISITORS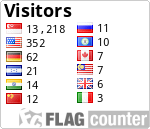 THE SONG
THE CREDITS
Sunday, September 28, 2008 @ 9:37 PM
Going to Jb again, this times with my aunt & cousins.
We going to 3 shopping complex, 8stars, Sutera Mall and the store. (:
first of all, we going 8 stars, nothing to buy.
we had our lunch there. My lunch, nasi goreng kampung with cappuccino.
after finish our lunch, preparing and headed to Sutera Mall.

The Sutera Mall, is a new shopping complex in Johor Bahru.
with the area very large also. Now already be one of the best selection of customer.
yahh, the new shopping complex, sure I never go before lh.
this is the first time I go this complex, maybe supposing to go again, hahas.

Going to met the MZZDWAN 's 2 main artists at there. (:
Yahh. The sticky note girl, Ming Zhong Zhu Ding Wo Ai Ni. Don't always forgot leiis. Haha.
wows, one thing is, the notices board notes the events will start at 2PM.
but via of the 4 Events mix together prepared by the ASTRO.
so met with the 2 main artists belate to around 4PM. 2 hours gone with the waiting. =X

The drama's song really nice, kept replay and replay at that situation.
Yeahh, finally the artists coming and appear on the stage. Lols.
so happy got the poster that prepared by the organize, hahas. & alot of pictures were taken.
the pictures will be uploading soon. (:

I go and take a look to the new shopping complex with my cousin,
but we haven't finished visit for all at there, because almost of time used at the events. hahs.
I found a shop, Red-Line. Alot of the clothes can found there. (:
and then, we headed to the store after that.
Take a snack, the dry curry mee are not bad. and thanks to aunt give a feast on today.
The Photography;
You're My Destiny Malaysia Road Show 2008;
Saturday, September 27, 2008 @ 9:06 PM
Headed to Johor Bahru, the CS, City Square with my cousin on today.
supposed to go with yusan them also but lastly them canceled.
because yonghong went there already just on yesterday and yusan can't go with alone.
okies, then just me and sayli going there only on today.
Actually have to planning and going for singing karaoke at the Red-box with them,

But canceled, just only walked there and buying something there niia,
yahh, CS nothing much changed, and then we going to have some lunch after that.
and then continue go to the floor 3 and 4, and then back to floor 2.
at the floor 2, this time we damn shueyy can, had met some cheating at there.
We know that's unbelievable, we had much grudge wasting time on that.

Izit totally today had gratified for all? Had some afraid, hahas.
Going back in the afternoon.



Photograhy;
The Mc.Shaker Fries;
Instructions:
STEP 1: Empty the fries and contents of McShaker sachet into the bag.
STEP 2: Hold top of bag tightly and shake its the contents.
STEP 3: Now are ready to be served, open and enjoy your McShaker Fries.
Friday, September 26, 2008 @ 5:44 AM
HAPPY BIRTHDAY TO KAICHIN & KENNETH! xD

25.09 Happy Birthday to Kenneth! & 26.09 Happy Birthday to KaiChin!
Wishing you good health and happiness in life.
May your's every day with special
and be filled with happy memories, wonderful moments and shining dreams.


Thursday, September 25, 2008 @ 4:23 AM
Erhnm, hometown friends jiior to going out yammcha and going to meet them on today.
It was long time no meet some of them already. HAHA.
Actually I very quiet when the gathering. Lols.
around 10.30pm we going back from Ariff. and driving to yenling's house. Hahas.
yahhh. 25 Sept, Happy Birthday to Kenneth! Hahaas. xD


------------------------------------------------------------------------------------------------------------------------




TAGS REPLIED.



To: STELLA
I see youu, colourful life so much leiis. HAHAs. xD
heyyys, MISS NO GOOD!! YEAHHH. (:

To: mEn_m3n
LT is bin tai uncle? Lols. No larhhh. HAhas.
Yahhyahh. You can go and try it. Really not bad. yups.
& no larhhh. because first semester going finish soon mahhh. hahas.
and then taken some pics. (:

To: Huayching
Cousin!! Thanks. & You also. (: Goodlucks for your big big exam! xD
yiiiayoouuu. hahas.

To: mEn_m3n
harrrhhh? I got tagged? EEeeerrhh. Why tagged me.. =X

To: ChiNcHiN
hey hey, kaichin.. (: thanks alot. xD
you also. when u start your exam leiis? Good Lucks yahh.
all the best and jiayou. (:

To: Hann Yaw
Hey, thanks for your tagg yahhh. thanks alot.
you also nice blog there! (: Yahh that's sure. Keep in touch. (:
feel free come and visit also. LINKED. xD

To: kimz
Tagged Replied here. Lols. (:

To: mpnj2nico
Now. (: Anyways sorry for updates late.
I know how it feeling when visit a blog and see find no new updates. Sorry.
Have a nice day and enjoy the holidays. (:

To: Huayching
Cousin cousin, I saw you yesterday also. xD So happy rite. haha. (:
So quick can u came and back the time. =X
yahhh. qiaoyan so cute. I long time no see also. haha.
ok. see you. & when u come again? Lols. I heard ur sis said.
Maybe u will come again. (:

To: ChiNcHiN
Sorry sorry for lack of new updates.
Now back to updates some new articles. Check it out. Thanks. (:
when you start your semester holiday?
yahhh, take care also. & 26 Sept, Happy Birthday!! xD

To: ChiNcHiN
Nevermind. You typed wrongly. it's ok. Take care. (:

To: Wan Xin
hihi. thanks for your taggs. (:
yahhh. Long time no see. Take care and keep in touch. (:
Feel free come and visit my blog & leave comments again.
Welcome welcome. xD
To: karchun
Byebye. Lols. Have a nice day and enjoy the semester holiday. (:
Wednesday, September 24, 2008 @ 8:17 AM
Hihi. Readers, I'm come back. (:
finished the final exam and now stay at my hometown.
It's almost 1 month that no new updates here.
First of all, Have to say sorry to you and all for the lack of new updates.
how it feeling when you visit a blog & find no new updates.
I know. You all must be hating for this.
Anyway, I will start to bloging about anything that haven't to blog,
is sure got something for you to read. (:
Tuesday, September 23, 2008 @ 7:55 PM
THE BIRTHDAY WISHES, SORRY FOR BELATED. xD
Here to wishing Happy Birthday to my Cousin, HUAYSZE!! xD
Singing the Birthday Song you you ;D

18 th Birthday

;
happy birthday to you.. happy birthday to you..
happy birthday to HUAYSZE

. happy birthday to you.
YEAHHHS!! xD HEHE.

(:
By the ways, Huayching's friends, the baby was born on today.
Congratulation!
Same birthday with huaysze. hehe.
Sunday, September 21, 2008 @ 9:01 AM
Huayching and some relative come today at around 6,7pm. (:
and then we chatting and a lot & Huayching tell me a lot happened at Singapore there have.
we sharing a lot about the drama, movie, etc that recently we watching.
and still regret that didnt buy the brown sugar macchiato's VCD, now already booliao. lols.
hahas, a lot the drama we watching are still same, sure mahhh, lols. The MZZDWAN!

MZZDWAN means Ming Zhong Zhu Ding Wo Ai Ni. Don't blur. HAhas.
also known as Sticky Note Girl, Fated to Love You or Destiny Love, came from the research.
the episode ratings for the MZZDWAN's drama are too high can.
are higher than Prince turn into Frog and became the first position already. wows~.
we watching the last 3 episode at the situation. Lols.

and then, we and some relative going out to have our dinner later.
huayching tell me the Singapore happened again and this times is about her friends.
and then talking about my college life and her sch life. Lols.
talking and eating. and then after finished the dinner, them preparing for going back already.
See you again, cousin and relative. xD Heyys, huaysze why no come? I know, Nvm. hahs.
The Prince Who turns into a Frog; A nice drama! xD



The TOP3 Overall Episode Ratings Standings;

1. MZZDWAN, Ming Zhong Zhu Ding Wo Ai Ni. (Fated to Love You)
2. WZBQW, Wang Zi Bian Qing Wa. (The Prince Who turns into a Frog)
3. LXHY, Liu Xing Hua Yuan. (Meteor Garden)


------------------------------------------------------------------------------------------------------------------------


THE BIRTHDAY WISHES, SORRY FOR BELATED. xD



September 21, CHUCK's birthday on today!!
HAPPY 19th BIRTHDAY TO CHUCK, CHEE HONG!! xD
Wishing you good health and happiness in life!
& DA'stong, faster come and airing your new albums! hahas. (:

Happy Birthday! xD
Friday, September 19, 2008 @ 12:57 AM
"On this semester holiday.
Watching the 命中注定我爱你. Heyyys. That's a really nice drama!!
I know. Sure some of you guys are already finished watching the drama. Okok.
I just intro to whose guys haven't watching this. (:
If you liked the other Taiwanese Drama movies, sure you will also like this one."
Thursday, September 18, 2008 @ 9:06 PM
Qiaoyan

Holidays, already long time no driving. hahas.
yesterday going to some shopping complex with my mother and cousin.
qiaoyan is so cute. still remember the ride horse, she found and playing on the horse.
and going to eating lunch after that. wow, first time going to econsave in the pontian. Lols.
my mother buying some vegetable there. and then going back.
preparing for cooking chicken curry. (:
Photography;
Wednesday, September 17, 2008 @ 12:30 AM
Today going to see my uncle. and my uncle became really thin and weak. ))))):
It was so different between 3 months before.
I know it's sure my families scare me worry about so never tell me until i finished my exam.
Anyways I hopefully my uncle become more better faster.
and thanks to my friends for the wishes to my uncle.
Tuesday, September 16, 2008 @ 11:33 PM
Yahhh, I have decided for going back to my hometown on today.
Before that, actually have to plann and stay at KL 3 days more,
because for my best friends' birthday celebration, the Sunway's trip on this friday.
I heard something happened at hometown. It's last minute I decided to going back hometown.
Really very sorry for I can't going to the Sunway trip. Sorry. =X

Okkiiess, have to preparing for going back.
It was out of practice, the bus platform has changed venue from Pudu to Bukit Jalil.
and I never go there before. So I not sure how to going to there anyway.
Luckily my housemate going back to hometown on today also. So we can go there together.
better than i go alone rite. okkiess we going back at around 4pm.

Have to headed to Pudu first for buying the tickets.
wahhhhhhhh, the price of tickets is already rised from RM20 to RM26.
and my housemate no need to go Bukit Jalil. and tell me how to going there after that.
the bus, I was so suprised that the bus are so high class can.
Yahh, I already almost 3 months no back hometown already, the bus became 2 floor?

The evolution of the bus on this 3 months are so quick can.
The bus are seem like 5 stars classes, espacially each seat got a table? Lols.
Oiic, after that i know not all the bus like that. Some only.
But so lucky that I can take this bus to back hometown that 3 months before never. (:
I reached home at around 10.30pm+. So excited.
The Photography;
New Updates, September 25, 2008.