THE BLOG
& VERSION 5.0




a new blogskin layout was fulfilled.



mengcong90@blogspot.com
Welcome to http://mengcong90.blogspot.com/
This is mengcong's blog.
Excusal for weak languages.
© 2007-2010 Mengcong. All Rights Reserved.


Email: mengcong_90@hotmail.com



ABOUT ME
Chong Meng Cong, Male, Single.
Nine-teen, 19,
10 August 1990, Leo.
TAR College, Main Campus at Kuala Lumpur.
Diploma in Mass Communication,
(Advertising Year 2).
My passion, Singing & photography.
Mathematics and Designing.


THE FLICKR
THE WISHLIST
PERMANENT

Families, relatives, cousins, friends, her,
to be safe and healthy everydays and forever,
lives in perpetual happiness.
Improved all my Skills to be more better.
Accountant, Artist, Designer or Photographer.
Got desirable results for all my exam.
New Clothes, Shirts, Trousers, shorts, Shoes.
My wishlists all became true.
World Peace.


IMPERMANENT

ADIDAS Designed White with Black Sport Shoes.
Gym and Get Fits.
IPOD or MPX or Play Station X.
Krazee Duck T-Shirt-iGYA, Project Elementz.
Learned briefly for Music Instrument.
Learned details for Music Instrument.
Meet Favorite Singer, Angela Zhang.
Meet Favorite Singer, Fish Leong.
Meet Favorite Singer, Wilber Pan.
New Side-Bag (Stussy SS'09).
New Technical Skills.
New Hairstyle, maybe DYED? (light-brown)
NIKE Designed Grey with Blue Sport Shoes.
NIKE Designed White with Black Sport Shoes.
NIKE Dunk SB Low.
NIKE SPORTWEAR, NSW Standard Tee.
NIKON D60 Digital Single-Lens Reflex Camera.
Own Acer, Aspire Laptop.
RAM upgraded to 2GB for my ACER Laptop.
RECOIL Polos (Line).
Second Semester got higher CGPS.
SONY Digital Camera.
Sony Ericsson G900i Handphone.
SPM ALL Subjects PASSED.
Taller more 10cm.
Third Semester got desirable CGPS.


THE ARCHIVES
THE HIGHLIGHTS
Course Ended: Langkawi Trip 2010 Part 1: Introduction Part 2: Tps & Black Sand Beach NEW! Part 3: MPV Car Rental and Hotel NEW! Part 4: Oriental Village Cable Car Part 5: Thailand's Food My Astro Music Awards Part 1: Introduction Part 2: Ticket Redemption Part 3: Prior to the Event Part 4: The Actual Red Carpet Part 5: Music Awards Presentation Part 6: After Awards Ceremony PENDING... Genting Trip with Myfm B'day Bash. Part I: Genting Bus and Skyway. Part II: Outdoor Theme Park Activities 1. Part III: Outdoor Theme Park Activities 2. Part IV: Dinner Plates. Part V: Myfm 11th Birthday Bash. Part VI: After Myfm 11th Birthday Bash.
THE LABELS
Birthday Related Entertainment Genting Trip My Astro Music Awards
THE TAG
& the 14 latest posts.

& Chinatown C.N.Y. Celebration 08, 19Jan. & Chinese New Year 08, 07Feb. & Pencapaian Pelajar Cemerlang, 24Mar. & W.Z.L Dance Competition 08, 13Apr. & Batu Caves Kuala Lumpur, 18May. & Adjustment To College Life, 22May. & Orientation Odyssey Night 08/09, 11jun. & Talentime Night Booth, 19jun. & Chozes Creative Arts Showcase, 20jun. & Talentime Night 2008, 06july.
THE FACEBOOK
THE WEBSITE
ADVERTISEMENT
THE TAGBOARD
Comments as come,
and thanks for your preciously feedback. (:
THE LINKS
& ♥♥♥♥♥ bibi 1 2
& ♥♥♥♥♥ carmen ★★★
& ♥♥♥♥♥ cheekit
& ♥♥♥♥♥ cheelek
& ♥♥♥♥♥ cheexiong
& ♥♥♥♥♥ chunkai 1 2
& ♥♥♥♥♥ desmond ★★★
& ♥♥♥♥♥ eemun
& ♥♥♥♥♥ e~yee
& ♥♥♥♥♥ esther
& ♥♥♥♥♥ hailing
& ♥♥♥♥♥ hannyaw 1 2
& ♥♥♥♥♥ huayching ★★★
& ♥♥♥♥♥ huaysze 1 2 ★★★
& ♥♥♥♥♥ huileng
& ♥♥♥♥♥ jessica
& ♥♥♥♥♥ jiaxin
& ♥♥♥♥♥ joe
& ♥♥♥♥♥ joel
& ♥♥♥♥♥ june ★★
& ♥♥♥♥♥ kaichin ★★
& ♥♥♥♥♥ karchun 1 2 ★★
& ♥♥♥♥♥ kawee
& ♥♥♥♥♥ kimberly
& ♥♥♥♥♥ kimjong
& ♥♥♥♥♥ kimz 1 2
& ♥♥♥♥♥ leysee
& ♥♥♥♥♥ mujaja
& ♥♥♥♥♥ noslenwohc
& ♥♥♥♥♥ sayli 1 2 ★★
& ♥♥♥♥♥ sheaupey 1 2 ★★
& ♥♥♥♥♥ sheline ★★
& ♥♥♥♥♥ shuwen ★
& ♥♥♥♥♥ shyun
& ♥♥♥♥♥ sillychee
& ♥♥♥♥♥ snowdrops2
& ♥♥♥♥♥ stella 1 2 ★
& ♥♥♥♥♥ tarzan
& ♥♥♥♥♥ tongseng
& ♥♥♥♥♥ vyzasstan
& ♥♥♥♥♥ wanxin
& ♥♥♥♥♥ weeyang
& ♥♥♥♥♥ wenshing
& ♥♥♥♥♥ weikang 1 2
& ♥♥♥♥♥ yiphon
& ♥♥♥♥♥ yoyo
& ♥♥♥♥♥ yusan


THE GAME
Extra Funs!
Hearts for whom of you have in a number of Tag and Comments. (: New Updated on 25 Jul.
♥♥♥♥♥ as Beginner.
The number of hearts is to determine a stage (level) of the game. More hearts as more higher.
Fulfilled 3 stars to get unique links. :D


THE LIVE TRAFFIC FEED
THE TOP 12 FLAG VISITORS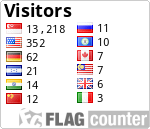 THE SONG
THE CREDITS
Wednesday, April 30, 2008 @ 1:27 AM
Om...!!

20 May

Coming SOOOON!!!
damn scccarrrred siiia!
have start to preparing iaazzt?! hufffffffffzz,..
and, about the accomodation are haven't found yet.
btw, THANKS CHUNKAI VERY MUCH for help find the accomodation! (:
and tell me about Believe The Secret? Lols.
It maybe Helpful but i Haven't using yet. and Duno how to Use. =X
and Om..i will miss my home, families, cousin and all the things HERE! =X
NOW, seem like alot friends get the Business Course.
and only me get the advertising course!! DAMN...
OKAY. Its chosen.
Have to ask someting here:

WHO HAS GET THE ADVERTISING COURSE IN TARC YEAR 2008 TOO?
YOU CAN INFO ME IF YOU SAME WITH.

COURSE:

DIPLOMA IN MASS COMMUNICAION

(ASVERTISING)

.
COLLEGE: TARCOLLEGE IN KUALA LUMPUR.
YEAR INTAKE: 2008

EMAIL ME. HAHA (:

mengcong_90@hotmail.com

althought whom of you are not close with me.
but maybe we are the classmates in Tarcollege as soon. LOLs!
and all TARCollege New Students who have accepted the offer,
are required report for Mass Call on 20 May. =X
Monday, April 28, 2008 @ 5:59 AM
The Bulletins.
--
This Websites Are Getting Edit.
The New Post From 24 Apr to 28 Apr Would Be Post Late.
Check it later. Thanks! (:
and the new design has been PO.
start at:
10.00pm. on 29 Apr and decided for 1 hour.
and i'll hear your advice after that.
then i have to changed back the blog design at 11pm.
the design chosen would be sure and update changing,
after receive your advice.
remember to visit and give advice. (:
u can give me advice used msn, tagboard or email. (:
In the meantime, email me if you have questions.
mengcong_90@hotmail.com
or post at the tagboard.
--
Sunday, April 27, 2008 @ 10:12 PM
HAPPY BIRTHDAY TO QIAOYAN! (:
YUPs! and qiaoyan went back to Pekan to have Celebrate her birthday.
and came my home after that. and qizen & fengping come too.
wallhaha. today alot of baby come my home. LOLs!
huaysze and huayching are u envy-ing? LOLS! HAHA.
and my cousin Sayli come today.
for editing her friendster.
she choosing background
and I help her to editing the layout and the cord.
finished the editing after disscussing.
and editing the background more than 2 times! LOLs.
and yeahh! the dancing competition WZL have record to VCD.
can watching it soon! (:
okiesss, and then ahheng want the pics movie vcd after that.
the pics movie made by me one. (:
then i burning it to her for the only 1 track about fengping.
them going back after that.
and then ahheng call me at the night.
ask me why only got 1 track niia.
and why the pics movie included us de all no added? LOLs.
btw, at the meantime, i still play com and answer her call.
then OM..! I PRESS WRONG SOMETHING CAUSE ME REGRET!!
sorry for what about it and inconvenience to say.
someones knoes it and maybe someones of you duno what i said.
okay, nevermind. btw, REALLY REGRET SIIA!! ):
thanks for my cousin to let me cool down. LOLs!
Saturday, April 26, 2008 @ 9:19 AM
RELISH TO FOODs.
Wake up early and then went to have our breakfast.
HAHA. the Nasi Lemak is nice. green color one. LOLs.
then have going to shopping and i driving. (:
wahaha. we going there at the morning.
who's knoe when reached there the shopping centre hvnt start opening. =X
i think we going to early lebarz. haaas.
then we decided going to beach first and eat ice cream. HAHA.
and then going back to shopping centre after that.
just buy something and then come back.

start editing pics after i reached home.
some pictures are edited but havnt uploading and sorry for upload late.
Have busy for editing the blogspot and friendster.
I want change my blogskin. (:
but haven't found a blogskin i like yet. LOLs.
i would try to edit to have a fresh new look for my blogspot myself if can!
At night, going out to have our delicious dinner.
we went to nanjing restaurants to have our dinner again on today.
5 dish and 1 soup for 5 person!
so 1 person need to have settle about 1 dish +!. LOLs!
and the pictures is about our dinner on yesterday.
Thursday, April 24, 2008 @ 6:29 AM
YOU RECEIVED IT?
the pics comment who's my friends on friendster would be received it.



Have to sending a pics comments to all my friends on friendster today. (:
damnnn tired after finished post all. HAHA.
my friends on friendster not very more actually.lol.
a long time no post comment on friendster already.
the last post at last year barz i think. HAHA.
btw,

KEEP IN TOUCH & TAKE CARE

! (:
Sorry if who anyones miss to have receive the pics comment.
the network problem cause the posting unsuccessful. =X
tell me if u no receive the pics comment.
then i repost to you. HAHA. LOL! (:
and thanks for the comment whom of you have to reply me. (:
------------------------------------------------------------------------------------------------------------------------
RECENTLY BLOG-VOTE RESULT:
PICTURES
TALKING
ARE THE 100% OF THE VOTE!
OKKIEESS. xD.
BONUS & RANDOM TO THE BLOG-VOTER.
PREPARED DIFFERENT OF THEMEs IN 10 PICTURES & EDITED.
& THE THEMEs IN SAME DESIGN.xD.
Give advice about which one use for my blog pics display.
welcome to give me advice post at tagboard.
THE DIFFERENT THEMEs OF PICs.
Pics 1
- my friendster acc background used before.
Pics 2.
Pics 3.
Pics 4.
Pics 5 - my friendster acc background used now.
Pics 6.
Pics 7.
Pics 8.
Pics 9.
Pics 10.
Wednesday, April 23, 2008 @ 5:12 AM
Have a fresh new look to my friendster acc. (:


Going to my friendster to check it out - the fresh new look. (:
that's my friendster URL.

http://profiles.friendster.com/44479955
(:
btw, remember to leave a comment or pictures comment before u leave. HAHA (:
i would reply u in ASAP.
and hope u guys click the advertise on this blog.
to help me earn money. HAHA. thanks.

Nothing happened on these day.
and nothing to write too. =X
but have plannn going to kl after a few day.
that is SUSHI BURGER. damn special. LOLs.
Sunday, April 20, 2008 @ 5:30 AM
Okiessss, about the studies things.
i get the design course finally. yyyyuuuupppppsss...


DIPLOMA IN MASS COMMUNICATION

(ADVERTISING)

!
damn scared choosing this course in TARCollege.
because TARCollege are nice in Business Course mahh. LOLs.
btw, the Design Course is

INTEREST

.
okay. i would jiayou for this course anyways. (:
Friday, April 18, 2008 @ 11:07 AM
Long times no come to blogging already.. HAHA.
errhhhmmm.. one week only actually. LOLs.
my cousin all come to ask me why no online these day.
eerhmm., i duno how to answer lerz actually.. HAHAs.
it included a bit of tired + have to abate the time of online for rest barz.
watching tv! LOLs,

INTRO

: Channel U, monday to friday on 6.00pm.
a nice drama!! must watch yiia!

would online these day.. LOLs. wahaha..
i maybe going to Singapore on this Sunday! Cousin! LOLs.
okkkkkkkkkkkieeeeeess,
to Huaysze, may u have nice in your

POLY LIFE

! (:
to Huayching, good luck for your exam and

BIG N LEVEL

!! (:
btw, play and fight viwawa when free! LOLS.

and got scared when i online and come to blogging on yesterday! =X
because it said:



This blog has been locked
due to possible Blogger Terms of Service violations.
YOU MAY NOT PUBLISH NEW POSTS
until your blog is reviewed and unlocked.
This

BLOG WILL BE DELETED

within 20 days
unless you
request a review.



really got scared!! =X
lucky after request for a review and unlocked already. (:
u got too? if want to knoe more can come to ask.
Sunday, April 13, 2008 @ 11:00 AM
Headed to 培群独立中学 to be present a dance competition
that
named

舞之恋

on today.
i first time to have present about this competition.
the dance contest is start at about 10.00am in the morning.
but we went to there at about 11.00am.+ LOLS.
lucky no miss any appear for the dancing before we reach.
after we reached there are just start the first dacing.


and one of the dancer is my cousin.

LOLs. Heng no miss.

they were start to dancing and follow the song.
btw, were very nice and

EVEN

.
suddenly, black-out on the middle!
wakaos!! shuey man.
but, are feel touching because all dancer continue and wihout stoping.
they continue dancing without the song playing!
and also can do it very even without song siia. PROs.
because the step nid to follow the song and continue mah. LOLs.
all of us are give a BIG acclamations for them.

by the ways, i thought them at least can get the position in 3 lorz.
who know when finish that dance then my cousin said just for a perform.
and not included in competition. after that dancing then just start the competition! LOLs.
the contested are divide to two themes. 民族舞 and 现代舞.


the 现代舞 is LOVES!! Yeeah.. DANCING is LOVES!


if got any chances then i would try to study. LOLs. HAHA.

okay, 1.30pm is coming.
the 民族舞 competition is finished.
and start for middle time of rest.
we headed to kopitiam to have our lunch.
and headed to pray after that.
pray and got a sign. Notes the first sign..
and it's a good sign. (:
duno u know what is it or not.

and we going back to the dancing competition after that.
ommmm..!! we miss some appear for 现代舞!!!! arghhhh!
and the problems is.:
the dance we miss all were got the position de siia!!
finally all MISS for that got position de! ):
Very pity, sadly, unfortunately!!
hopefully got record into video cd.
then can review. LOLs.
congra. to the dancer who're got the position.
and who're lose Don't Give Up! Jiayou.



The competition was just splendid! :)
Thursday, April 10, 2008 @ 11:52 PM
Have a
SHOCK-ED
happened?
If i go and take the English Course in 1119 start on next monday.
then i nid to have made an application
on tomorrow at

K.L.

!

furthermore, when i go to KL tomorrow,
then i have to start and stay at there already!

Because when i go and apply on Friday,
then in direct have to preparing the daily thing and stay there!
and start the EC on next monday and for one month.
And then, continue for study the diploma in _?_. =X
IT'S VERY SHOCKED RITE?
Btw, hvnt confirm it.
Because are got some problems when i go KL tmr.
- no accomodation found.
- hard to move the daily thing to KL in one day.
- too early leave home in Shocked.
i'll miss home, my families and cousin and all the thing here. =X
BTW, i knew nothing much about study thing. =X
10 April, Thursday.
Headed to Tebrau City in JB with my brother on today.
3.BRAND -ADIDAS&GIODANO&CALVIN KLEIN! LOLs.
nthing i buy. a
nd came back in the night about 8.30pm.
and
on the way we came back,
we have our dinner KFC in the car..
can to imagine or not? LOLS!
i think not very special. haha.
btw, there got a number in different of lunch. =X
will try next times. but the

ZINGER

is nice too
. LOLS.
reached home at around 9.30pm.+..
09 April, Wednesday.
headed to Kukup with uncle in the afternoon.
it's long time i no going to Kukup already.
the last time are went with my classmates and schoolmates.
on last year long holidays in December i think.
and got a lot of schmates are not very close with me before also. HAHA.
But it is a pleasant memories for me on that day also. (: LOLs.
Nothing to have write already.. =X
Bye.
Monday, April 7, 2008 @ 2:15 PM
Finally, i realised that i interest in the

DESIGN

things.
yups. the Advertising too i interest.
and the photography & design are loved.
when i have to confirms it. BUT. i got heard something from aroundding.
the design course are hard to finding a jobs. that i heard from families & friends.
that true or not. i duno. i still have confused actually.
i nid have to choose one of the two course in business and design.

okay. my aunts come my home today. and
call to Tarc and ask already.
my aunt ask me what i plann. i duno how to answer it actually.

maybe i duno business course and design course which one is my turning point.
due to the seven point of my english subject in the Spm.
i've hard to take diploma in business course anyway.

the three ways i can to choose if i want the business course finally.
first, have to re-exam my english paper 1119 in the November.
study hard and get the grade in credit.
Second one, take the english course in Tarc for one month.
the study start at the 14 April on next week monday.
and i have a exam on the end-month for the english course.
my result nid to have get grade B or about.
Third one, take the Certificate in Business Studies for one year.
it graduates can proceed to the diploma in business studies.
but the people said my result not bad and no nid waste one year for take it.

okay, i choosing the second one.
take the english course in Tarc for one month.
and now, which one i have to choose for the 2 choices?
that are Quite IMPORTANT for me.



CHOICEs 1: Business Course


if i want to take the Business Course then i choose the second one choices.
take the english course in Tarc for one month.
the fees are about RM 302 and not included the accomodation.
and nid to finding a accomodation myself anyways.
if i grade in B or about in the exam
then i successful study diploma in Business Studies.
if i grade not in B then study diploma in Mass Communication of the Advertising.



CHOICEs 2: Design Course


if i want take the Design Course of the advertising design.
i just have to wait and start study at 20-05-2008.
and nid have to pay the fees about RM2060 for the first semester before that.


If u are me. Which choices u choose?
Sunday, April 6, 2008 @ 10:18 AM
Went to cemetery to have baibai again on today.
with mother side relative and divided and sit into 3 cars.
wake up early again and lack of sleep again. =X
are damn frazzled and took a nap in the afternoon about 2.00pm to 5.00pm.
watching tv after that and then went out with my family to have our dinner. (:

and i have got to editing something in the blog at the night today.
hope u guys check it and leave a comment to me at the tagboard thanks! (:
and vote the poll that i create on today. (: HAHA. LOLs!
nthing much to write. Good nite and bye.
Saturday, April 5, 2008 @ 6:53 PM
Have to edit some pics on today.
and the 4 pics

EDITED

.
http://profiles.friendster.com/44479955
Friday, April 4, 2008 @ 3:34 PM
Come back to Malaysia on yesterday already.
have to went cemetery for baibai on today.
and come back at 9.00am+ .


about the TARC Application Status for me.
are know the applied status on today already.
the Course Offered is

DIPLOMA IN MASS COMMUNICATION

(ADVERTISING)

!
and the Course Commences at 20-05-2008 !
i still want Design course or Business Course? =X
Wednesday, April 2, 2008 @ 10:44 PM
At Singapore,

LAVENDER

now.
and wake up early at 6.30am+ on today!
have due to the lack of sleep on this week siia!
because have to sleep late and then wake up early all the week!

headed to

Ngee Ann Poly

at Clementi with my cousin after we prepared.
the environment of Ngee Ann Poly are very nice.
Reached there at about 8.20+am. too early we reached? YUPs!
because we have plann and think will be reached there at about 8.45am. LOLs.
then we have went to block #1 for ask something for me first.
Headed to Block #1 and askk about i can got any chance to get poly on this year or not.
but the people said its too

LATE

i go to ask actually!!
and if want then nid to waiting for NEXT YEAR on Feb or March! =X


NEXT YEAR?!

=X

i take my result and give to the people and see after that.
she said the result are not bad but English nid to have improve.
ask me try to apply re-exam for the english. YUP I apply at before already.
but i duno want or not because re-exam english nid to have take 6 subject!
i would be consider first barz. =X
if want, then would be see Ngee Ann Poly again on next year.

and my cousin need to have learning something after that..
then she and a new friend headed to their program and i went to library.
on the Lien Ying Chow Library in the Ngee Ann Poly after that.
i stay at there from about 9.00am to 12.00pm!
but is ok. its have much to doing on the library.
i have to listening music, watching tv, reading books, magazine and newspaper and more..
the equipment and furniture in the library are very nice.
and thinking back about others Library i got went before.. =X LOLs.

my cousin meet me after that at about 12.00pm.
and we headed to canteen to have our lunch. Nice. (:
my cousin meet her buyer after that.
the first buyer meet at Clementi and the second one buyer meet at Khatic!
the buyer whos meet at Khatic are meet at afternoon at 3.30pm!
then we have nothing much to doing before that.
and just have to shopping at the places nothing much can to shop. =X
and waiting for the 3.30pm coming. =X LOLs.

we headed to

Bugis

after meet all the buyer that planned on yesterday.
and huayching cousin meet us after that at

Bugis Village

.
then headed to

Bugis Street

and shopping!
wahh.. my cousin buy too many things before i buy!
huayching spend $80+ but got too many things!
huaysze spend $60+ got 5 things!
and I spend $80+ but only 3 things and not included eat. ): Kaos!!
are happy anyways. buy 2 Polos and 1 bag. (:
but are too

EXPENSIVE

siia! =X
and we headed to

KFC

and

Long Johns

to have our dinner.
going back after that at about 8.20pm+..
got a news after i come back.
that the TARC course application are released on today!
omg! scare for it!! LOLs.
i going to check then it said my application under consideration!
wakao! my friend all

OFFERED

already i still under consideration!! ):
would check again on tmr.
Ngee Ann Poly and the Library.
Took Some Pics.
Tuesday, April 1, 2008 @ 11:01 PM
Would be Going to Singapore on today..
have to going for prepare now..
Upload soon. See You. (: 2.00+pm uploaded.

Have to fetch my mother for buy something before going to Singapore.
prepared and then waiting for Bus after that.
and reached in Singapore at about 7pm +.
at the checkpoint, the people said my hand writing is nice.
i am happy for this happened because this is a stranger said to me.
recorded this happened on today. HAHA. (:

And i would be going to Ngee Ann Poly to ask something on tmr..
and going to there with my cousin.
A chance to have study in poly at Singapore on this year.
nid to have wake up early at about 6.30am on tmr.
and we plann to going to Bugis after that.
because my cousin want to buy something! and also meet buyer! =X
duno is my cousin have to accompany me or i have accompany my cousin! LOLs!

and i would be come back to Malaysia on this thursday.
now are 1.30am actually. i have to going to sleep already.
goodnite everyones! and..SEE YOU TMR, NGEE ANN POLY. (:
Took some Pics.
The Song used since April: I Don't Know How To Sing by Show Luo.