THE BLOG
& VERSION 5.0




a new blogskin layout was fulfilled.



mengcong90@blogspot.com
Welcome to http://mengcong90.blogspot.com/
This is mengcong's blog.
Excusal for weak languages.
© 2007-2010 Mengcong. All Rights Reserved.


Email: mengcong_90@hotmail.com



ABOUT ME
Chong Meng Cong, Male, Single.
Nine-teen, 19,
10 August 1990, Leo.
TAR College, Main Campus at Kuala Lumpur.
Diploma in Mass Communication,
(Advertising Year 2).
My passion, Singing & photography.
Mathematics and Designing.


THE FLICKR
THE WISHLIST
PERMANENT

Families, relatives, cousins, friends, her,
to be safe and healthy everydays and forever,
lives in perpetual happiness.
Improved all my Skills to be more better.
Accountant, Artist, Designer or Photographer.
Got desirable results for all my exam.
New Clothes, Shirts, Trousers, shorts, Shoes.
My wishlists all became true.
World Peace.


IMPERMANENT

ADIDAS Designed White with Black Sport Shoes.
Gym and Get Fits.
IPOD or MPX or Play Station X.
Krazee Duck T-Shirt-iGYA, Project Elementz.
Learned briefly for Music Instrument.
Learned details for Music Instrument.
Meet Favorite Singer, Angela Zhang.
Meet Favorite Singer, Fish Leong.
Meet Favorite Singer, Wilber Pan.
New Side-Bag (Stussy SS'09).
New Technical Skills.
New Hairstyle, maybe DYED? (light-brown)
NIKE Designed Grey with Blue Sport Shoes.
NIKE Designed White with Black Sport Shoes.
NIKE Dunk SB Low.
NIKE SPORTWEAR, NSW Standard Tee.
NIKON D60 Digital Single-Lens Reflex Camera.
Own Acer, Aspire Laptop.
RAM upgraded to 2GB for my ACER Laptop.
RECOIL Polos (Line).
Second Semester got higher CGPS.
SONY Digital Camera.
Sony Ericsson G900i Handphone.
SPM ALL Subjects PASSED.
Taller more 10cm.
Third Semester got desirable CGPS.


THE ARCHIVES
THE HIGHLIGHTS
Course Ended: Langkawi Trip 2010 Part 1: Introduction Part 2: Tps & Black Sand Beach NEW! Part 3: MPV Car Rental and Hotel NEW! Part 4: Oriental Village Cable Car Part 5: Thailand's Food My Astro Music Awards Part 1: Introduction Part 2: Ticket Redemption Part 3: Prior to the Event Part 4: The Actual Red Carpet Part 5: Music Awards Presentation Part 6: After Awards Ceremony PENDING... Genting Trip with Myfm B'day Bash. Part I: Genting Bus and Skyway. Part II: Outdoor Theme Park Activities 1. Part III: Outdoor Theme Park Activities 2. Part IV: Dinner Plates. Part V: Myfm 11th Birthday Bash. Part VI: After Myfm 11th Birthday Bash.
THE LABELS
Birthday Related Entertainment Genting Trip My Astro Music Awards
THE TAG
& the 14 latest posts.

& Chinatown C.N.Y. Celebration 08, 19Jan. & Chinese New Year 08, 07Feb. & Pencapaian Pelajar Cemerlang, 24Mar. & W.Z.L Dance Competition 08, 13Apr. & Batu Caves Kuala Lumpur, 18May. & Adjustment To College Life, 22May. & Orientation Odyssey Night 08/09, 11jun. & Talentime Night Booth, 19jun. & Chozes Creative Arts Showcase, 20jun. & Talentime Night 2008, 06july.
THE FACEBOOK
THE WEBSITE
ADVERTISEMENT
THE TAGBOARD
Comments as come,
and thanks for your preciously feedback. (:
THE LINKS
& ♥♥♥♥♥ bibi 1 2
& ♥♥♥♥♥ carmen ★★★
& ♥♥♥♥♥ cheekit
& ♥♥♥♥♥ cheelek
& ♥♥♥♥♥ cheexiong
& ♥♥♥♥♥ chunkai 1 2
& ♥♥♥♥♥ desmond ★★★
& ♥♥♥♥♥ eemun
& ♥♥♥♥♥ e~yee
& ♥♥♥♥♥ esther
& ♥♥♥♥♥ hailing
& ♥♥♥♥♥ hannyaw 1 2
& ♥♥♥♥♥ huayching ★★★
& ♥♥♥♥♥ huaysze 1 2 ★★★
& ♥♥♥♥♥ huileng
& ♥♥♥♥♥ jessica
& ♥♥♥♥♥ jiaxin
& ♥♥♥♥♥ joe
& ♥♥♥♥♥ joel
& ♥♥♥♥♥ june ★★
& ♥♥♥♥♥ kaichin ★★
& ♥♥♥♥♥ karchun 1 2 ★★
& ♥♥♥♥♥ kawee
& ♥♥♥♥♥ kimberly
& ♥♥♥♥♥ kimjong
& ♥♥♥♥♥ kimz 1 2
& ♥♥♥♥♥ leysee
& ♥♥♥♥♥ mujaja
& ♥♥♥♥♥ noslenwohc
& ♥♥♥♥♥ sayli 1 2 ★★
& ♥♥♥♥♥ sheaupey 1 2 ★★
& ♥♥♥♥♥ sheline ★★
& ♥♥♥♥♥ shuwen ★
& ♥♥♥♥♥ shyun
& ♥♥♥♥♥ sillychee
& ♥♥♥♥♥ snowdrops2
& ♥♥♥♥♥ stella 1 2 ★
& ♥♥♥♥♥ tarzan
& ♥♥♥♥♥ tongseng
& ♥♥♥♥♥ vyzasstan
& ♥♥♥♥♥ wanxin
& ♥♥♥♥♥ weeyang
& ♥♥♥♥♥ wenshing
& ♥♥♥♥♥ weikang 1 2
& ♥♥♥♥♥ yiphon
& ♥♥♥♥♥ yoyo
& ♥♥♥♥♥ yusan


THE GAME
Extra Funs!
Hearts for whom of you have in a number of Tag and Comments. (: New Updated on 25 Jul.
♥♥♥♥♥ as Beginner.
The number of hearts is to determine a stage (level) of the game. More hearts as more higher.
Fulfilled 3 stars to get unique links. :D


THE LIVE TRAFFIC FEED
THE TOP 12 FLAG VISITORS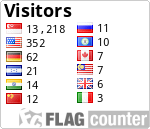 THE SONG
THE CREDITS
Friday, January 30, 2009 @ 11:34 PM
Happy Chinese New Year to everyone!
Wishing you a good fortune awaits, healthy, joyous and great prosperity year.

A Long-posts,
Articles maybe have some modifications afterwards.
But were uploaded right now. :D


25 January, Today is Chinese New Year Eve. :D

Yoyo, so excited can, CNY really coming up as very soon, Happy Chinese New Year!
Yes, we busy for putting up decorations for CNY. :D
Wake up in the morning and to have the shopping again. HAHA.
I supposed to write the calligraphy in the afternoon while playing the new year song.

After that, relatives and cousins coming at the late afternoon. :D
and it's sure we have the family's reunion dinner!
Chatting with my cousins, all have busy for SMS there. Lols.
Praying, countdown and letting off the firecrackers, collecting ang pao and watching tv.
We sleep at around 3.30am, haha. (:


The calligraphy for the decorations;




The hamper for the Chinese New Year;





26 January, the Chinese New Year Day 1.

-Mother's Side-

Went mother's side relatives house (to bainian) in the morning,
everything is likes the same,
eating, drinking, playing, watching tv, gambling, getting angpaos and etc.
playing computer burbles game's fun, lv8's so hard.

Watching the tv, Taiwan's Countdown Celebration, with Wilber Pan. (:
and we playing cards, blackjack gamble after finished our lunch.
ehhh, the bets range is between RM1 and RM2.
AY as the dealer, and I bet RM1 on each the games, at the last, I wins RM9. :D

After that, my cousin YS sms me, said they supposed to go Kukup,
asked me back earlier, but till 6.00pm they still at home. Lols.


Oks, have somethings lets we to discuss here,
Refer to the angpao below,
describe the most suitable possibilities that the words means.
ehh? Why the 猪笼入水 there?






HAHAs, Ok,
Here my new year shirt for Day 1. :D






-Father's Side-

I back home at 6.00pm plus, saw they playing Mario,
and lastly I didn't go Kukup with YS them as I accompany HS and HC cousins at home.
I first time heard them don't want go leiis, so shocked can lorhh.
because every year, we'll went there, DG 's house bainian.

This year accompany cousins at home, welcome cousin.
Don't needed to highlight this point. HAHA.
we taking pictures during the time they went Kukup, and HC doing project?
and I just know that GUO cousins came in the afternoon from DCamera. :D


My house has a lots of peoples here rights Chinese New Year,
cos my big-families has a larger number of members.
Yups sure! Same, I prefer larger of family members also. :D






The pictures we taken during the time YS them went Kukup.





Waliao, she lied me about she already at poly right now in SP,
since she weared the SP shirt, I thought and believe her!
who's know the shirt is when she go on open days and bought one. (I wants also, HAHA.)
After that, cousins they back from Kukup, we supposed to go supper. :D

YAhh, I as the driver and no adults, and supposed go pool-ing also,
but so late already and so we cancelled it.
we bought OTAH back for adults, reached home around 12am.
actually we intends to buy Satay but can't found at that time.







And then, we singing kaoraoke at the late night at home, till 3am plus. HAHA.
YS play pc, we resting at the time and saw a big spider beside us,
the first person, went to catched it and wanna release it,
but he kept chased people while holding the big spider to the others.

the second person scare it very much, rights and run away,
actually wanted to open the main-door for the first person to release the spider.
lastly the first person put the spider inside the toilet?!
the third person tell them, how if next people who go the toilet and scare or bite or what.

the second person then wash it to the toilet bowl,
by the way, the third person never ask the second person go to wash it,
(but after done it she said the third person ask her to do.?)
the third person thinks the spider still at bowl and go to flused it.

After that the three person chatting and quarrelling about it till 5am,
about who is the main sin on this case. Lols.
What you thinks? HAHA. the first person, YH, second person HC and third MC.
as the results for the votes, the first person who is.

At the very late night, the home phone still rang?
I go to pick up the phone and kept said hello, but nobody answer. opps. ~!
We went to sleep after that.






27 January (Chinese New Year Day 2).

YG and family came, yahh, the FengPing is so cute.
when YG came, gambling start, Lols.
Blackjack-ing agian, Kyu as the dealer and he wins so much siia,
bets range from RM1 to RM10. Within 3 hours more, he won RM598!

Wahhhh , at that time, seem likes so many people lose,
I only wins RM4. Lols. Damn happy already.
at night, YG became the dealer, but he lose money. and HS's father as dealer after that,
also lose, Kyu so lucky, only the dealer who wins money.

After that, we went to supper, plata again. HAHA.
this year CNY very special as went supper every night the first two days.
We're enjoying, I like CNY. :D

Photos will be updates soon after I get its from cousin,
cousin so late still havent give me, waiting till Day 15 already lorhh.

[Photos]


28 January (Chinese New Year Day 3).

The day 3, alot relatives and cousin back as them start jobs and school already.
they back in the morning while I sleeping. Lols.
Actually they still can stay one more day at my home,
caused of HS needed to have a presentation that day in the afternoon.

They must have back at the Day 3,
anyhow, HC hopes can stay one more day althougth she got school,
sad to said, if she stay one more day maybe she can get a very big prizes for CNY!
In addition, she can meet qi zhen and qiao yan at that time. :D

This's my new year shirt for the Day 3. :D
Btw I got 6 shirts for this CNY. Ops.






30 & 31 January (Chinese New Year Day 5 and 6).

Stella's parents came today and stay a night,
so sad never saw Stella came together with her parents today. ):
If not calculate wrongly, she already 5 YEARS never came!
OHHHHHHM, Really long time no see cousin!

We (all of us) every year hope can see her when CNY, rights?
how a disappointment for she wasn't come.
anyhow, hopes can see her next coming CNY. Ok? :D
Day 6, went out to have lunch with.

My brother's GF bought this for us. :D






2 February (Chinese New Year Day 8).

XiaoShu and Xiao Shen came,
all of us the family members here went out to have dinner at restaurants,
many the orders are my favorite dishs. :D

just after finish the dinner, we continuously the second rounds.
the fried oyster. :D

Tmr's 正月初九.
Fukien's people have to praying in the late night today.
every years of todays is quite likes CNY EVE.
praying in the late night and letting off the firecrackers, excited. :D
Yups! I especially like the dark chocolate. (:



Saturday, January 24, 2009 @ 10:55 AM
Tmr is Chinese New Year Eve! YEAH!
fetching my cousin going to Pekan Nanas for CNY events.
(YB Tuan Wee Jeck Seng)
my cousin is anak angkat by minister's wife which name in the honor roll list,
and most purpose we headed there is get the prizes.
Ehhh? Cos RM600 each anak angkat.
Busy preparing for the CNY in the afternoon. :D
going to geared up for the upcoming Chinese New Year,
have a CNY shooping today.
Supposed to write the calligraphy soon. (:
Excited for CNY,
because can get ang paos. :D
Friday, January 23, 2009 @ 9:57 PM
My friend back to Malaysia from Taiwan on 19 Jan, HAHA.
In the late afternoon,
Went out and meet up with them at Kim.
After that, we headed to PP, Billion, and singing karaoke, Playing basketballs.
Time're pasting too fast right, Yup I think that's.
So funny there on today,
We went out to have supper with my Add Maths teachers at night.
Hehe, we chatting and knows that something at secondary school had changed.
somehow the management there right now I means.
Because the principal already retired when him reached the retirement age.
what she had told us at night today.
Many things we just know. :D
but our topics is just around there,
school, teachers, students, results, local foods, school life, gf&bf, wedding, etc. HAHA.
hope can get Inviting Card from teacher on this year. :D
Back to home around 11pm.
WY, Thanks for your Taiwan's snacks here.
Countdown, 3 days. Happy Chinese New Year!! (:
Thursday, January 22, 2009 @ 11:06 PM
The design II paper on today,
really shocked about have some question asked for about Design I.
thanks to Lt & John for inform all at night yesterday.
Btw, I only review the main title for each. Hahs.

Back hometown today after done this last paper (before CNY). :D
Arrived hometown around 6.30pm.



Thank you. :D




Okkies Nites, Readers.
Happy CNY. :D


Tuesday, January 20, 2009 @ 12:03 AM
Chinese New Year coming up soon,
Happy CNY!
Still got one more paper before the CNY coming,
now is damn no mood to study. How?
By the way, we don't know where to cover, which parts to study for this subject.
cos the notes is not very directly.
and some told me that might be the question topic related to last sem.
I really don't know which topic to take revision.
And here, Good Luck to all.
Would be going back hometown after the Design II paper. :D
and after that start preparing for CNY, Hahs.
want to do some CNY shopping, CNY Plants and decorate stuff soon. Yeahs.
So fast it's CNY liao,
can met all my cousins and friends, relatives and big-family members.
and have a lot of places and shop start to play CNY songs.
damn excited. Haha. Happy CNY! :D
Monday, January 19, 2009 @ 12:23 AM
15 January, Bahasa Malaysia Lanjutan.



Have forgotten to

take care

with some important short notes!
What a disappointment,
Yupps! I means the title "Tanah Runtuh".

Is what have out on the Bahagian A (Section A),
Landslide, I study it and focus it for English for Communication paper, never come up.
but it came up on Bahasa Malaysia Lanjutan paper! So cruel.
Maybe it's a good lesson to me,
neglected a little bit part from somewhere, which is most important one.

What a good lesson for me again, seem not enough time to do.
Translation, Road accidents. The title is quite ok just sad for not enough time to do.
Anyway, I so envy who enough time to done for the paper.

Road Accidents as Kemalangan di Jalan Raya. ( I sketched on beside the title.)
Kemalangan

-kemalangan

di Jalan Raya. (Do modification during write on answer sheet.)
Since the title as "accident

s

".
What so "act-Pro" right? So sad can larh!




16 January, Tamadun Islam dan Asia.



This subject is damn hard because of a lot of chapter to cover, are complicated.
tried to imagine here, there are 3 Tamadun to covered,
each Tamadun have a lot of subtitles, same categories but different details.
Easily to have forgotten somepart details with each after revision all the 3 Tamadun.

It's why I made revision for this subject with repeated many times.
but still would forgot some parts for the particular detials, study till 3am late night.
and woke up 5am at the same day. Only 2 hours to sleep. ):
I really lack of sleep during this exam period.
Today, I'm glad that there are 2 question came out for Tamadun China. :D



Back to hometown after finished my paper.




Tmr is the first 100 days.






19 January, Introduction to Electronic Publishing
Kept asked myself must to study,
because in some case I couldn't concentrate attentions on the notes as well.
In the night, I felt scared. Because I don't know what I had study today.
maybe the scaring to caused some details have been forgotten what have study today.
Stressful, can't study well under pressure.
Study till the late night, and woke up so early and lack of sleep again. ):
Good Luck for all. (:
Wednesday, January 14, 2009 @ 7:06 AM
Stressful.
everyones, have you ever had this feeling when during the final-exam?
The first paper of Second Semester Final-Exam, today is.
English for Communication.
seem likes not enough time to do both the parts for essay writing and cloze passage,
especially Cloze passage!
Goodness gracious, before start them, 45 minutes left.
Language paper again on tomorrow.
Bahasa Malaysia Lanjutan,
So hard to have essays writing and the bahagian C, "Terjemahan" (Translation)!
With hope directly passage,
enough time to do, and Good Luck for all.
Sorry for have been updating lately,
during exam period,
if no updates in time, here have to let you know this blog isn't going to inactive.
would have new posts as soon as possible.
Sunday, January 11, 2009 @ 6:57 PM
Festive Fun-tasy
Featuring Disney Lights and Lanterns at NiuZeXui, Ara Damansara.

Duration & Time: 09 Jan 2008 - 15 Feb 2008
From Mon to Fri, 12 p.m. - 12 a.m.
Sat, Sun and Public Holiday, 11 a.m. - 12 a.m.

Ticket (Coupon) price:
RM 10 for adults and RM 5 for kids.
You might be use these tickets to purchase the Disney's product.
Long post,
Article updates soon.
NZX at Ara Damansara was opened on the first day of 2008, not all the shop is ready.
Housemate ask me to go and have take a look,
Heading there at night, it's very nice on this Lanterns Festival.


NZX Concept I heard it's from Singapore,
which provides a comfortable outdoor shopping experiences, entertainment, dining.
as I know, it's something similar likes Petaling Street "Chee Cheong Gai".
but I never going there before. Maybe a day after would be take a look there. :D

About this Featuring Disney Lights and Lanterns Festival,
is combines alot the lanterns with the popular Disney figures and impression displays.
All the Disney figures will gathering together with full built of colorful lanterns,
there are such as Mickey, Winnie the Pooh, Nemo and etc. Hahas.

Here these pictures taken today.
학문,
Study hard and Goodluck for coming exam.
Friday, January 9, 2009 @ 2:26 AM
Announcements for whole DAV1.




This coming

Wednesday

to collect the exam slip.
Date: 14 January 2009
Time: 10.00 a.m.
Venue: Cafeteria



Monday

to collect the photography paper and mark.
Date: 12 January 2009
Time: 11.00 a.m.
Venue: Block V001

Fill online

Survey

for Nadiah Abdul Rahman (Tamadun Islam dan Asia).
Extra marks will be given.*
Web server, directly to

http://elearning.tarc.edu.my/index.htm

.






Spread the message, thanks.
Thursday, January 8, 2009 @ 2:47 AM
MUSIC VIDEO REMAKE BY TARC MULTIMEDIA DESIGN STUDENTS
AHAA3004 MULTIMEDIA VIDEO AND AUDIO
TELEVISION COMMERCIAL & MUSIC VIDEO PRESENTATION
Date: 8 January 2009
Time: From 10.00 a.m. to 4.00 p.m.
Venue: DKABF
Went to school for English class, and then going to this about presentation,
Yoyo! Saw Shuwen on the Music Video! Hahs.
Enjoy the Music Video remake by Tarc Multimedia Design Students.
totally have 25 groups there, and here these some I found at Youtube. :D
Wednesday, January 7, 2009 @ 11:39 PM
Final exam coming soon,
what do you intend to do today?
your answer doing
revision?

for me, maybe same also? But today didn't, w
hy?

the affair going,
after
the consultation for Electronic publishing, feels not well.
stomach paining, felt dizzy and vomit.
all are the signs of
Stomach wind & Food Poisoning!
Take a rest for a whole day.
and here, thanks to
cheekit, sheline, FAU and my housemates for your gave today.
Supposed to post some photos taken during Ep,
since haven't get it yet. See you.
Monday, January 5, 2009 @ 8:13 AM
The design II group assignment presentation today.
supposed to present at 12pm during tutorial class and rushing for the last part,
Izit?
after finish prepared at all and we just know,
the tutorial class was
cancelled
.
and presentation will be postponed to 2.30pm at the
Stuff Office
?!
Oppps!!
What we're shocked is,
Our tutor ask many lecturers as the
Professional Directors
when we during the present!
against to our presentation, what they have said?
tutor said, we're lucky as got such many professional directors there to comments.
at least we can get improve,
got such a good experience with this we have.
overall the presentation is ok, especially huileng's that series two.
but what I sad is,
they said the concept for

series one

is blur and not very directly.
actually I have some ideas and concept for that series.
which the different concept the company have.
is just how I nervously to caused the lack of explain for all about the concept for the series.
In that situation,
they seriously asked what that meant.
but I have weak to explain due to my weak language skills.
I think is my fault,
and maybe to accepts I'm not very hard working with this assignment at all?
How disappointed at the result,


Speechless.
Saturday, January 3, 2009 @ 9:20 PM
Visit to the

viwawa.com

and found a very creative game.
An advertisement where you could play game there.
It's about an online game with appeals people "
Don't Drink and Drive
".
How a good idea is.
With the objectives how they created the creative games.
Don't Drink and Drive.
How to play?
Driving with avoid cars and beer bottles on the road.
and also arrow to accelerate or slow down by pressing the different keys on keyboard.
Getting the beer bottles will be increasing your alcohol level, depends on how many you get.
more alcohol level become more dangerous you driving on the road.
There are 3 rest stops on the left of the road that you can stop there to reduce the alcochol level.
with answer the questions correctly to gain a time bonus.
yah, the question based on Singapore since this is a game created there.
aim to reach home safety as soon as possible.
Play the game and win weekly prizes from now till 15 Feb 2009,
Attractive prizes will be awarded to the fastest three winners of the whole contest.
You can refer to the announcement forum for more details.
Made appeals to,
Don't Drink and Drive.
Friday, January 2, 2009 @ 10:05 PM
Both Design II Group Assignment & EP Practical Presentation on today.
And the EP practical presentation is ok and done already.
What I shocked and sad is, our group haven't present for the Design II group assignment.
and all already presented. Only leave our group.

Actually is like that,
We go to print, since TBR is so expensive and too
many peoples print there.
We decided changed venue to Wangsa Maju, because there more cheaper and

faster

.
How know where we want to go is going to
break for lunch
?!
bobiian and changed to the other printing shop.
There's too high class printing shop that you can choose many types

from different choices,
and caused kept ask alot question.

ok.
Nevermind, and then printing take some time, it's ok.
Maybe we had choose something wrong, after print out, ...
when we back to college,
a heavy (big) traffic jams caused.
and wasted so much time on the traffic jams! wt*.
As a result, can't present on time.
How exhausted is,
what a day.
Thursday, January 1, 2009 @ 11:26 PM
Good bye for 2008, Hellos to 2009!
First day of 2009,
Firstly to wish everyone have a happy & blessed year 2009! :D
Summaries,
What I've experiences for year 2008 of my 18 years old, and resolutions for 2009.
List the summary for year 2008;

January 08, Get my Driving Licence.
Start learning driving before my SPM. After the practical lessons and examination,
January 08, get my driving licence official.
January 15, My Personal Blog Published.
Yahhh. Blogspot created on year 2007 and just published at January 15, 2008.
start blogging that day with frequently. I like blogspot.
January 19, Get my Third Jobs.
I tried 3 different kind of jobs during the vacation, once the first one at Malaysia.
helping at a bakery shop, another 2 at Singapore, sales during chinese new year period.
February 07, Blackout when Chinese New Year.
Happy Chinese New Year 2008! First time blackout at CNY and start from 1.30pm!
We celebrate the CNY in that situation.
March 12, Get my SPM Results.
All of us were very worry and uneasy for the results. I get 5As and 2Bs.
and very sad for my both BM and BI get 7D.
April 04, Decided to TARC by taken Advertising after SPM.
Supposed to study at TARC since the JPAE application were unsuccessfully.
Get the TARC applied status for the course offered of Diploma in Mass Comm, Advertising.
May 15, Get my own Laptop.
Get the ACER modern ASPIRE 4720 laptop at May 15.
My granduncle bought for me for study at Tar College used since I taken Advertising.
May 17, Start Lives at KL.
Start lives at Kl, Genting Klang, Prima Setapak Condo during my college life with my friends.
I so miss my home, hometown, big families, cousin and friends after then.
May 20,
Start the College Life.
the college life is start from
MAY
, is too much happen and hard to list all in details.
with alots best friends, playing, celebrating, learning & improve together during the semesters.

August 10, My Birthday.
This is most unforgettable for my first year birthday celebration in College Life.
It has been happiest day to me. from 08, 09 & 10. And ofcourse thanks to my friends.
August 30, Met up with favorite Singer, Wilber Pan.
Most unforgettable countdown for National's Day with met wilberpan there.
and also August 31, support him 6 years already, finally i can met my favorite singer.
October 15, Heard a very Sad Shocked News.
My granduncle had passed away. The granduncle who most close with me and care to me.
after knowing that, I really very sad, dejected over for my granduncle leaving.
October 18, My First Sem Final-Exam Results came out.
The results is release on 18 Oct, Saturday.
Get 2 As and 2 Bs. Thanks for english, hubungan etnik and bm passed.
December 31, Last Day for 2008.

Today is the last day of 2008, list up what I've experiences for this year of my 18 years old,
so fast the time passing, 2008 is going over, and I'm going 19 years old already.
New year, New life with hope.
Happy always, everyones.
AND MORE SORRY FOR BUSY TO LIST.
ALL ABOUT YEAR 2008 WERE LIST UP ALREADY AND
ALL AT,
MENGCONG90.BLOGSPOT.COM

. (:
And I had a few resolutions to list. :D
- My family, relatives, cousins, friends to be safe, healthy and happy forever.
- Get desires results at all the examination.
- World Peace.
- What I hopes and wishes became

true. :D
------------------------------------------------------------------------------------------------------------------------
31 December 2008,
Street Party Countdown 2009 Celebration at Sungei Wang!
Good bye for last day of year 2008, and Hellos to 2009!
Yoo! Supposed to go and countdown for 2009 tonight with friends.
with me, cheekit, Julie, Kaiwen, LT, yookkun, and met up enline at Sungei Wang.
Meet up with friends at Wangsa Maju and dinner together before go to the Sungei Wang.
and then, arrived there around 8.30pm. The atmosphere is very nice!
that's is so high can, is alots of people there and enjoyed at there at the same time.

We end our year 2008 by spraying at the street! So exciting!
Around 11pm, we going to the Vip standing, crazying with the stage there.
we settled down there at a place where we can watch the fireworks.
all were counting backwards start from 10 tonight by using cantonese, eh. Hahs!!
after that, the fireworks start! I like the fireworks!


Yahhh. It's sure countdown to 2009 was so amazing & exciting! :D
Now is the time we make resolutions and happy new year 2009, everyone. (: