THE BLOG
& VERSION 5.0




a new blogskin layout was fulfilled.



mengcong90@blogspot.com
Welcome to http://mengcong90.blogspot.com/
This is mengcong's blog.
Excusal for weak languages.
© 2007-2010 Mengcong. All Rights Reserved.


Email: mengcong_90@hotmail.com



ABOUT ME
Chong Meng Cong, Male, Single.
Nine-teen, 19,
10 August 1990, Leo.
TAR College, Main Campus at Kuala Lumpur.
Diploma in Mass Communication,
(Advertising Year 2).
My passion, Singing & photography.
Mathematics and Designing.


THE FLICKR
THE WISHLIST
PERMANENT

Families, relatives, cousins, friends, her,
to be safe and healthy everydays and forever,
lives in perpetual happiness.
Improved all my Skills to be more better.
Accountant, Artist, Designer or Photographer.
Got desirable results for all my exam.
New Clothes, Shirts, Trousers, shorts, Shoes.
My wishlists all became true.
World Peace.


IMPERMANENT

ADIDAS Designed White with Black Sport Shoes.
Gym and Get Fits.
IPOD or MPX or Play Station X.
Krazee Duck T-Shirt-iGYA, Project Elementz.
Learned briefly for Music Instrument.
Learned details for Music Instrument.
Meet Favorite Singer, Angela Zhang.
Meet Favorite Singer, Fish Leong.
Meet Favorite Singer, Wilber Pan.
New Side-Bag (Stussy SS'09).
New Technical Skills.
New Hairstyle, maybe DYED? (light-brown)
NIKE Designed Grey with Blue Sport Shoes.
NIKE Designed White with Black Sport Shoes.
NIKE Dunk SB Low.
NIKE SPORTWEAR, NSW Standard Tee.
NIKON D60 Digital Single-Lens Reflex Camera.
Own Acer, Aspire Laptop.
RAM upgraded to 2GB for my ACER Laptop.
RECOIL Polos (Line).
Second Semester got higher CGPS.
SONY Digital Camera.
Sony Ericsson G900i Handphone.
SPM ALL Subjects PASSED.
Taller more 10cm.
Third Semester got desirable CGPS.


THE ARCHIVES
THE HIGHLIGHTS
Course Ended: Langkawi Trip 2010 Part 1: Introduction Part 2: Tps & Black Sand Beach NEW! Part 3: MPV Car Rental and Hotel NEW! Part 4: Oriental Village Cable Car Part 5: Thailand's Food My Astro Music Awards Part 1: Introduction Part 2: Ticket Redemption Part 3: Prior to the Event Part 4: The Actual Red Carpet Part 5: Music Awards Presentation Part 6: After Awards Ceremony PENDING... Genting Trip with Myfm B'day Bash. Part I: Genting Bus and Skyway. Part II: Outdoor Theme Park Activities 1. Part III: Outdoor Theme Park Activities 2. Part IV: Dinner Plates. Part V: Myfm 11th Birthday Bash. Part VI: After Myfm 11th Birthday Bash.
THE LABELS
Birthday Related Entertainment Genting Trip My Astro Music Awards
THE TAG
& the 14 latest posts.

& Chinatown C.N.Y. Celebration 08, 19Jan. & Chinese New Year 08, 07Feb. & Pencapaian Pelajar Cemerlang, 24Mar. & W.Z.L Dance Competition 08, 13Apr. & Batu Caves Kuala Lumpur, 18May. & Adjustment To College Life, 22May. & Orientation Odyssey Night 08/09, 11jun. & Talentime Night Booth, 19jun. & Chozes Creative Arts Showcase, 20jun. & Talentime Night 2008, 06july.
THE FACEBOOK
THE WEBSITE
ADVERTISEMENT
THE TAGBOARD
Comments as come,
and thanks for your preciously feedback. (:
THE LINKS
& ♥♥♥♥♥ bibi 1 2
& ♥♥♥♥♥ carmen ★★★
& ♥♥♥♥♥ cheekit
& ♥♥♥♥♥ cheelek
& ♥♥♥♥♥ cheexiong
& ♥♥♥♥♥ chunkai 1 2
& ♥♥♥♥♥ desmond ★★★
& ♥♥♥♥♥ eemun
& ♥♥♥♥♥ e~yee
& ♥♥♥♥♥ esther
& ♥♥♥♥♥ hailing
& ♥♥♥♥♥ hannyaw 1 2
& ♥♥♥♥♥ huayching ★★★
& ♥♥♥♥♥ huaysze 1 2 ★★★
& ♥♥♥♥♥ huileng
& ♥♥♥♥♥ jessica
& ♥♥♥♥♥ jiaxin
& ♥♥♥♥♥ joe
& ♥♥♥♥♥ joel
& ♥♥♥♥♥ june ★★
& ♥♥♥♥♥ kaichin ★★
& ♥♥♥♥♥ karchun 1 2 ★★
& ♥♥♥♥♥ kawee
& ♥♥♥♥♥ kimberly
& ♥♥♥♥♥ kimjong
& ♥♥♥♥♥ kimz 1 2
& ♥♥♥♥♥ leysee
& ♥♥♥♥♥ mujaja
& ♥♥♥♥♥ noslenwohc
& ♥♥♥♥♥ sayli 1 2 ★★
& ♥♥♥♥♥ sheaupey 1 2 ★★
& ♥♥♥♥♥ sheline ★★
& ♥♥♥♥♥ shuwen ★
& ♥♥♥♥♥ shyun
& ♥♥♥♥♥ sillychee
& ♥♥♥♥♥ snowdrops2
& ♥♥♥♥♥ stella 1 2 ★
& ♥♥♥♥♥ tarzan
& ♥♥♥♥♥ tongseng
& ♥♥♥♥♥ vyzasstan
& ♥♥♥♥♥ wanxin
& ♥♥♥♥♥ weeyang
& ♥♥♥♥♥ wenshing
& ♥♥♥♥♥ weikang 1 2
& ♥♥♥♥♥ yiphon
& ♥♥♥♥♥ yoyo
& ♥♥♥♥♥ yusan


THE GAME
Extra Funs!
Hearts for whom of you have in a number of Tag and Comments. (: New Updated on 25 Jul.
♥♥♥♥♥ as Beginner.
The number of hearts is to determine a stage (level) of the game. More hearts as more higher.
Fulfilled 3 stars to get unique links. :D


THE LIVE TRAFFIC FEED
THE TOP 12 FLAG VISITORS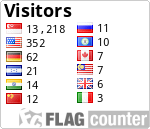 THE SONG
THE CREDITS
Sunday, August 31, 2008 @ 8:59 AM
HAPPY NATIONAL'S DAY. xD with,
潘玮柏《未来式》大马宣传之旅@夏日风大型派对!!
Today is the first time I taking bus to and also back from Sungei Wang with myself. (:
because of attended the Party of Wilber Pan New Album & Promoting, the Trip In Malaysia.
Yahhh. Today, this is the second time i met Wilber Pan! Yesterday is the first time.
I saw him in day continously . LOLS. Had some snack at Mc. Donalds after i reached there.
& faster going to there because must get a nice place & saw the party on today. (:
After that, I found a place which is very nearly to the stage. So happy can!

and then, I saw some peoples invites peoples to join the Wilber Pan's Malaysia Fans Club!!
Wahhh. Seem like so nice siia. Have some emotion & tell me to join to the Fans Club. HAHA.
But, finally I didn't join it that time because must leave from where I at now and to register.
I can't give up and leave the place I have! Because the place is so nice & very nearly can,
and someone will be take this place if i leave as soon as. Lols.
Okiiess, Nevermind. Just waiting to Sam come after that & the party start . HAHA.

YAhhh, the party have start from 8.30pm after that,
Wilber Pan have appear on the stage with the 4 dancers that came from Taiwan also.
I just beside of stage & Wilber Pan just infront of me. The viewing really nearly & clearly!!
So Excited can!! Especially Wilber Pan come and infront of my here and singing!!
He are looking here! Had interacting with us. All of us are very high! Lols.
But, sad that I can't catch the pictures that when he looking here. Haizz.

but nevermind, I got the POSTER that throw from stage on today!! (:
That I had hope before the party start. (: HAHA.
Erhhm, NOT, not throw, actually is just pass to me. Wahh. So happy can larrhhhh!! xD
& Wilber Pan had singing so many song on today. Really like a Concert can. Haha. xD
ENCORE AND ENCORE!! SO HIGH!! HAHAS. 8 SONG WILBERPAN SINGING.
which one song from the first album, one song from the second album & so on until the latest.


6 years already, finally i can met my favoutite singer,
Okkiees, I had decided to bought the New Album, WeiLaiShi! RM50. =X
the album had included of 2 CDs & a DVD. Totally had included 45 song which 12 MV! (:
yaaaahhhhhhhhhh, finally I can get the signs. (:
when get the sign, I nothing to said and I thought just take and then leave.
Wilber Pan is friendly & initiatively to shake hands with me before i leave. Lols.

Before we going back, met the wilberpan's taiwanese dances in the Sungei Wang,
If not wrong, them are which had appear on the Wilber Pan's music MV,
yahhh, and have take pictures with them. hahas. (:
Here have to updates 2 pictures first & more and more will be update soon after my exam. (:
Photography;
Favourite Singer
. (:
Saturday, August 30, 2008 @ 8:55 AM
51st Merdeka Countdown Celebration @
Sungei Wang!!
金河热力无限国庆倒数派对!!
p/s: Long Stories. (:

I am first time to go the Merdeka Countdown Celebration at KL which on this year!
One of the Merdeka Countdown Celebration are held at infront of Sungei Wang at 9.30pm.
yahhh that is sure the date on 30th August 2008 on today. HAHA. xD
this year, have very impatient to wait and see my favourite male singer, Wilber Pan!
Yahh. I never see him before. I only have saw him on Tv & Music MV niia on before. =X
and today is the first time i see him. And Evon Yo also. (:

& also one of my favourite female singer, Evonne Hsu, will be attended also!
totally for this three taiwan singers have to attended. I am so excited can larhh for all. (:
Other singers such as Rynn Lim, Daniel Lee, Cheng Lee, James, Danny One, Nick Chung,
Yise Loo and Will Ng will also be attended to perform in this Countdown Celenration.
Okay. have supposed to go this Countdown Celebration which friends on today.
We headed to Sungei Wang after our last iT practical class.

Starting, have jiior alot friends, i think totally got 10 peoples & have to go & celebrate together.
but at last, only 5 peoples go niia, that a half of the number we jiior.
But It's still have very high & excited also although 5 of us go and not so many anyway.
Five of us which is, CheeHong, CheeKit, KokPing, LT, & Me. Hahas. All guys. xD
Went to Madam Wong to have our lunch. Anyway the meal set we order is not very epensive.
After KokPing & LT came, have some snack at the Mc. Donalds. (:

Headed to the 51st Merdeka Countdown Celebration after that. xD
We go there only 8pm+ but already got peoples there but not very more larhhh.
seem like the events already start although the 9.30pm haven't come.
already got somemore singer that we don't know who them is & already appear on the stage.
and the singer which list on about are appear on the stage when the 9.30pm came. Icic.
impatient to wait and see the three singer that i list about appear on the stage in faster!
but the arrangement to three of them are the last three!! Whatt larhhhh. HAHA.

Wilber Pan & Evonne Hsu are appear on the stage after the Countdown Session!
the time to start our Countdown Session!! 20, 19, ..., 3, 2, 1, Merdeka!! xD
we are so high can larhh! So suprised, the celebrations includes a display of fireworks!
We saw the fireworks in the situations! The appear of Wilber Pan & Evonne Hsu after that!!
Ohhhmmyyygg. So High & So Excited can!! Today are so happy can.
finished the show after that and saw a lot of peoples were so fun & enjoy playing on the road.
had thinking back 2 year before, i had play also at Singapore when the Christmas Day! xD
WHAT PRESENT & FREE WE GOT DURING THE CELEBRATION?
ALOT WILL BE COMING SOON. xD
WAITING FOR THE PHOTOGRAPHY SESSION UPDATES, THANKS. (:
Photography;
Begining & the dress rehearsal, Saw Evonne Hsu! xD
The Madam Wong, Lunch+Dinner, Meal set, with ice-cream & drinks, RM9.90 . (:
The time to start the Countdown Celebration! xD
MORE-AND-MORE ABOUT WILL BE UPDATES SOON. (:
The Fireworks! xD
The people playing on the road, call what i'm not sure actually.
anyways, is funny. Remind me back to the Christmas Day on Singapore. HAHA.
The Aticle free gifts.
By yellow teams, Digi and Magnum.
Digi - Always the Smarter Choice.; Magnum - 有万能,有惊喜,有快乐.
Malay's Music Album, ilham jiwa muda.
By Genting, Theme Park, Fun at the Peak!
Promotion Voucher. Flying Coaster Buy 1 FREE 1 ride pass.
Gathering.