THE BLOG
& VERSION 5.0




a new blogskin layout was fulfilled.



mengcong90@blogspot.com
Welcome to http://mengcong90.blogspot.com/
This is mengcong's blog.
Excusal for weak languages.
© 2007-2010 Mengcong. All Rights Reserved.


Email: mengcong_90@hotmail.com



ABOUT ME
Chong Meng Cong, Male, Single.
Nine-teen, 19,
10 August 1990, Leo.
TAR College, Main Campus at Kuala Lumpur.
Diploma in Mass Communication,
(Advertising Year 2).
My passion, Singing & photography.
Mathematics and Designing.


THE FLICKR
THE WISHLIST
PERMANENT

Families, relatives, cousins, friends, her,
to be safe and healthy everydays and forever,
lives in perpetual happiness.
Improved all my Skills to be more better.
Accountant, Artist, Designer or Photographer.
Got desirable results for all my exam.
New Clothes, Shirts, Trousers, shorts, Shoes.
My wishlists all became true.
World Peace.


IMPERMANENT

ADIDAS Designed White with Black Sport Shoes.
Gym and Get Fits.
IPOD or MPX or Play Station X.
Krazee Duck T-Shirt-iGYA, Project Elementz.
Learned briefly for Music Instrument.
Learned details for Music Instrument.
Meet Favorite Singer, Angela Zhang.
Meet Favorite Singer, Fish Leong.
Meet Favorite Singer, Wilber Pan.
New Side-Bag (Stussy SS'09).
New Technical Skills.
New Hairstyle, maybe DYED? (light-brown)
NIKE Designed Grey with Blue Sport Shoes.
NIKE Designed White with Black Sport Shoes.
NIKE Dunk SB Low.
NIKE SPORTWEAR, NSW Standard Tee.
NIKON D60 Digital Single-Lens Reflex Camera.
Own Acer, Aspire Laptop.
RAM upgraded to 2GB for my ACER Laptop.
RECOIL Polos (Line).
Second Semester got higher CGPS.
SONY Digital Camera.
Sony Ericsson G900i Handphone.
SPM ALL Subjects PASSED.
Taller more 10cm.
Third Semester got desirable CGPS.


THE ARCHIVES
THE HIGHLIGHTS
Course Ended: Langkawi Trip 2010 Part 1: Introduction Part 2: Tps & Black Sand Beach NEW! Part 3: MPV Car Rental and Hotel NEW! Part 4: Oriental Village Cable Car Part 5: Thailand's Food My Astro Music Awards Part 1: Introduction Part 2: Ticket Redemption Part 3: Prior to the Event Part 4: The Actual Red Carpet Part 5: Music Awards Presentation Part 6: After Awards Ceremony PENDING... Genting Trip with Myfm B'day Bash. Part I: Genting Bus and Skyway. Part II: Outdoor Theme Park Activities 1. Part III: Outdoor Theme Park Activities 2. Part IV: Dinner Plates. Part V: Myfm 11th Birthday Bash. Part VI: After Myfm 11th Birthday Bash.
THE LABELS
Birthday Related Entertainment Genting Trip My Astro Music Awards
THE TAG
& the 14 latest posts.

& Chinatown C.N.Y. Celebration 08, 19Jan. & Chinese New Year 08, 07Feb. & Pencapaian Pelajar Cemerlang, 24Mar. & W.Z.L Dance Competition 08, 13Apr. & Batu Caves Kuala Lumpur, 18May. & Adjustment To College Life, 22May. & Orientation Odyssey Night 08/09, 11jun. & Talentime Night Booth, 19jun. & Chozes Creative Arts Showcase, 20jun. & Talentime Night 2008, 06july.
THE FACEBOOK
THE WEBSITE
ADVERTISEMENT
THE TAGBOARD
Comments as come,
and thanks for your preciously feedback. (:
THE LINKS
& ♥♥♥♥♥ bibi 1 2
& ♥♥♥♥♥ carmen ★★★
& ♥♥♥♥♥ cheekit
& ♥♥♥♥♥ cheelek
& ♥♥♥♥♥ cheexiong
& ♥♥♥♥♥ chunkai 1 2
& ♥♥♥♥♥ desmond ★★★
& ♥♥♥♥♥ eemun
& ♥♥♥♥♥ e~yee
& ♥♥♥♥♥ esther
& ♥♥♥♥♥ hailing
& ♥♥♥♥♥ hannyaw 1 2
& ♥♥♥♥♥ huayching ★★★
& ♥♥♥♥♥ huaysze 1 2 ★★★
& ♥♥♥♥♥ huileng
& ♥♥♥♥♥ jessica
& ♥♥♥♥♥ jiaxin
& ♥♥♥♥♥ joe
& ♥♥♥♥♥ joel
& ♥♥♥♥♥ june ★★
& ♥♥♥♥♥ kaichin ★★
& ♥♥♥♥♥ karchun 1 2 ★★
& ♥♥♥♥♥ kawee
& ♥♥♥♥♥ kimberly
& ♥♥♥♥♥ kimjong
& ♥♥♥♥♥ kimz 1 2
& ♥♥♥♥♥ leysee
& ♥♥♥♥♥ mujaja
& ♥♥♥♥♥ noslenwohc
& ♥♥♥♥♥ sayli 1 2 ★★
& ♥♥♥♥♥ sheaupey 1 2 ★★
& ♥♥♥♥♥ sheline ★★
& ♥♥♥♥♥ shuwen ★
& ♥♥♥♥♥ shyun
& ♥♥♥♥♥ sillychee
& ♥♥♥♥♥ snowdrops2
& ♥♥♥♥♥ stella 1 2 ★
& ♥♥♥♥♥ tarzan
& ♥♥♥♥♥ tongseng
& ♥♥♥♥♥ vyzasstan
& ♥♥♥♥♥ wanxin
& ♥♥♥♥♥ weeyang
& ♥♥♥♥♥ wenshing
& ♥♥♥♥♥ weikang 1 2
& ♥♥♥♥♥ yiphon
& ♥♥♥♥♥ yoyo
& ♥♥♥♥♥ yusan


THE GAME
Extra Funs!
Hearts for whom of you have in a number of Tag and Comments. (: New Updated on 25 Jul.
♥♥♥♥♥ as Beginner.
The number of hearts is to determine a stage (level) of the game. More hearts as more higher.
Fulfilled 3 stars to get unique links. :D


THE LIVE TRAFFIC FEED
THE TOP 12 FLAG VISITORS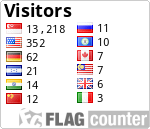 THE SONG
THE CREDITS
Friday, March 28, 2008 @ 8:15 PM
POST OFFICEs!
Have too

BUSY

on today and wake up dammn early!
went to Chunkai's home to discussing about fill and how to post the form.
because are need have to prepare some of the document!!
the main problem are i duno want to have apply the re-exam for malay or not..
because so complicated and duno for post the form.
headed to yousheng's home and school after that..
heard from teacher PN SOH said that if i go study at

NanFangCollege
in JB,
would be got

Scholarship

that all fees are

100% FREE

and free one LAPTOP.
but without included the accomodation fees.

Advice and News & info.

RANDOM

.
that things heard from my friends and teachers these days are included:
a lot of teacher siad:
mengcong, ur result are very nice. congrat. but ur malay and english are weak.
so u nid to have to apply take the JULAI PAPER on this year.
The expiry date are on this month-end.
teacher, Ang said:
u nid to take the JULAI as well as u got chance to have re-exam on this year.
If dont have apply but lastly u want it then u have to waste one year.
If after apply u dont want take then its ok and nevermind.
u can try to apply re-mark for ur paper too.

friends said:
take re-exam for english are enough. no nid take JULAI.

yousheng said:
heard from friend take english nid to have take the 6 main subject.
and that included english that are malay, english, sciences, mathematics, moral and history.
The re-exam on this November.
yousheng said on today:
take english no need take the 6 main suject le. But not sure..

friends said:
i think no nid have to re-exam 6 subject if u take english. but duno.
Chunkai said:
heard from friends the 1 form can to be apply 1 subject only.. so how?

Yiqun:
the 1 form can to be apply 2 subject same in November and nid take 6 main subject. a
nd no nid apply malay in JULAI PAPER because it dont have certificate if u got the result.
(reply: huh? what certificate?
the problem is i if take malay in november
then canceled lastly are very scare for the result change to T!
and then my SPM certificate for this are loss! but if apply JULAI no nid scare..
but Malay in JULAI-JULY* and English in November i only can choice 1 only.)
all things are

VERY COMPLICATED
AND CONFUSE
after u heard rite? LOLs!
so i am very confuse and headache!!
THE LASTLY,
I decide apply Re-Exam for English on Novemer.
and apply Re-Mark application for Malay.

that is true decision or not?
everyone can answer me for this question?
By the ways,
i got to try to post the form after that on late morning.
then headed to

POST OFFICE

on today..
u know?! i havnt prepared and done some of the document need to have.
and then just headed to Post Office!!
there were got a few problem for post the form
because the document not enough.
WANG POS ($ Pos). Kiriman Wang (Money Order). Sampul POS (Envelope Post). Sampul Surat (Envelope Letter). POSLAJU (Express Mail) and more are need to have!!
LOLs..
are
confusing!
and that are some of the documents.
but,
I got to met 4 schoolmate in 2 group at the post office after that!
!
and they all are posting the same one FORM with me!!
THEN i ask them and doing until all dones and then

POSTED

!!
HAHA.. Lucky rite?! LOLs.
but the time stay at post office more than 1 hour i think!!
are feeling

RELAX

after i POSTED anyway. (:
went out with my mother in the late afternoon..
buy something and headed Pontian Plaza.
met wifang them and then she ask me consider the MMU.
QINGMINGJIE

coming soon..
and we BAIBAI to our grandfather and grandmother on this Sunday.
all relative that my Big-families would be coming and meeting on this week. (: