THE BLOG
& VERSION 5.0




a new blogskin layout was fulfilled.



mengcong90@blogspot.com
Welcome to http://mengcong90.blogspot.com/
This is mengcong's blog.
Excusal for weak languages.
© 2007-2010 Mengcong. All Rights Reserved.


Email: mengcong_90@hotmail.com



ABOUT ME
Chong Meng Cong, Male, Single.
Nine-teen, 19,
10 August 1990, Leo.
TAR College, Main Campus at Kuala Lumpur.
Diploma in Mass Communication,
(Advertising Year 2).
My passion, Singing & photography.
Mathematics and Designing.


THE FLICKR
THE WISHLIST
PERMANENT

Families, relatives, cousins, friends, her,
to be safe and healthy everydays and forever,
lives in perpetual happiness.
Improved all my Skills to be more better.
Accountant, Artist, Designer or Photographer.
Got desirable results for all my exam.
New Clothes, Shirts, Trousers, shorts, Shoes.
My wishlists all became true.
World Peace.


IMPERMANENT

ADIDAS Designed White with Black Sport Shoes.
Gym and Get Fits.
IPOD or MPX or Play Station X.
Krazee Duck T-Shirt-iGYA, Project Elementz.
Learned briefly for Music Instrument.
Learned details for Music Instrument.
Meet Favorite Singer, Angela Zhang.
Meet Favorite Singer, Fish Leong.
Meet Favorite Singer, Wilber Pan.
New Side-Bag (Stussy SS'09).
New Technical Skills.
New Hairstyle, maybe DYED? (light-brown)
NIKE Designed Grey with Blue Sport Shoes.
NIKE Designed White with Black Sport Shoes.
NIKE Dunk SB Low.
NIKE SPORTWEAR, NSW Standard Tee.
NIKON D60 Digital Single-Lens Reflex Camera.
Own Acer, Aspire Laptop.
RAM upgraded to 2GB for my ACER Laptop.
RECOIL Polos (Line).
Second Semester got higher CGPS.
SONY Digital Camera.
Sony Ericsson G900i Handphone.
SPM ALL Subjects PASSED.
Taller more 10cm.
Third Semester got desirable CGPS.


THE ARCHIVES
THE HIGHLIGHTS
Course Ended: Langkawi Trip 2010 Part 1: Introduction Part 2: Tps & Black Sand Beach NEW! Part 3: MPV Car Rental and Hotel NEW! Part 4: Oriental Village Cable Car Part 5: Thailand's Food My Astro Music Awards Part 1: Introduction Part 2: Ticket Redemption Part 3: Prior to the Event Part 4: The Actual Red Carpet Part 5: Music Awards Presentation Part 6: After Awards Ceremony PENDING... Genting Trip with Myfm B'day Bash. Part I: Genting Bus and Skyway. Part II: Outdoor Theme Park Activities 1. Part III: Outdoor Theme Park Activities 2. Part IV: Dinner Plates. Part V: Myfm 11th Birthday Bash. Part VI: After Myfm 11th Birthday Bash.
THE LABELS
Birthday Related Entertainment Genting Trip My Astro Music Awards
THE TAG
& the 14 latest posts.

& Chinatown C.N.Y. Celebration 08, 19Jan. & Chinese New Year 08, 07Feb. & Pencapaian Pelajar Cemerlang, 24Mar. & W.Z.L Dance Competition 08, 13Apr. & Batu Caves Kuala Lumpur, 18May. & Adjustment To College Life, 22May. & Orientation Odyssey Night 08/09, 11jun. & Talentime Night Booth, 19jun. & Chozes Creative Arts Showcase, 20jun. & Talentime Night 2008, 06july.
THE FACEBOOK
THE WEBSITE
ADVERTISEMENT
THE TAGBOARD
Comments as come,
and thanks for your preciously feedback. (:
THE LINKS
& ♥♥♥♥♥ bibi 1 2
& ♥♥♥♥♥ carmen ★★★
& ♥♥♥♥♥ cheekit
& ♥♥♥♥♥ cheelek
& ♥♥♥♥♥ cheexiong
& ♥♥♥♥♥ chunkai 1 2
& ♥♥♥♥♥ desmond ★★★
& ♥♥♥♥♥ eemun
& ♥♥♥♥♥ e~yee
& ♥♥♥♥♥ esther
& ♥♥♥♥♥ hailing
& ♥♥♥♥♥ hannyaw 1 2
& ♥♥♥♥♥ huayching ★★★
& ♥♥♥♥♥ huaysze 1 2 ★★★
& ♥♥♥♥♥ huileng
& ♥♥♥♥♥ jessica
& ♥♥♥♥♥ jiaxin
& ♥♥♥♥♥ joe
& ♥♥♥♥♥ joel
& ♥♥♥♥♥ june ★★
& ♥♥♥♥♥ kaichin ★★
& ♥♥♥♥♥ karchun 1 2 ★★
& ♥♥♥♥♥ kawee
& ♥♥♥♥♥ kimberly
& ♥♥♥♥♥ kimjong
& ♥♥♥♥♥ kimz 1 2
& ♥♥♥♥♥ leysee
& ♥♥♥♥♥ mujaja
& ♥♥♥♥♥ noslenwohc
& ♥♥♥♥♥ sayli 1 2 ★★
& ♥♥♥♥♥ sheaupey 1 2 ★★
& ♥♥♥♥♥ sheline ★★
& ♥♥♥♥♥ shuwen ★
& ♥♥♥♥♥ shyun
& ♥♥♥♥♥ sillychee
& ♥♥♥♥♥ snowdrops2
& ♥♥♥♥♥ stella 1 2 ★
& ♥♥♥♥♥ tarzan
& ♥♥♥♥♥ tongseng
& ♥♥♥♥♥ vyzasstan
& ♥♥♥♥♥ wanxin
& ♥♥♥♥♥ weeyang
& ♥♥♥♥♥ wenshing
& ♥♥♥♥♥ weikang 1 2
& ♥♥♥♥♥ yiphon
& ♥♥♥♥♥ yoyo
& ♥♥♥♥♥ yusan


THE GAME
Extra Funs!
Hearts for whom of you have in a number of Tag and Comments. (: New Updated on 25 Jul.
♥♥♥♥♥ as Beginner.
The number of hearts is to determine a stage (level) of the game. More hearts as more higher.
Fulfilled 3 stars to get unique links. :D


THE LIVE TRAFFIC FEED
THE TOP 12 FLAG VISITORS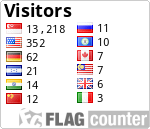 THE SONG
THE CREDITS
Sunday, March 30, 2008 @ 11:49 PM
The 4 April QINGMINGJIE & pray on today!
Have to baibai and offerings to my grandfather and grandmother on today..
btw, today are much happened!
Pictures Uploaded.
Are sleep

VERY LATE

on yesterday!
because my cousin and relative are coming at the late night.
and have to waiting for them.
i've been really tired and sleepy most of the time i waiting.
then have to took a nap after that at 2.15+am. LOLs.
and they are coming to my home at 3.00+am!

have to chatting and playing com with my cousin to 5.00+ am! =X
included of watching the movie of our chinese new year in 6 parts. (:
then we have going to sleep at 5.00+ am after that
and then need have to wake up early at 6.00+ am!!
so 1 hour to have sleeping niia and due to the lack of sleep. =X

we all wake up early at 6.00+am after our 1 hours more sleeping.
and then have going to breakfast and preparing for the things to have baibai.
we divided into 3 groups to have sit into 2 cars and 1 van.
and headed to cemetery after that at 7.00+am..
a lot of people have to baibai at cemetery on today.
then there where cause on traffic congestion happened.

we reached at 8.00+am after that.
and start to have baibai to my grandfather and grandmother.
btw, the weather has been very hot.
we have to folded up the

''money in the nether world

'' and put it into box.
and then burning it after that.
we are got to letting off the firecrackers.
and come back after that at 10.30+am.

traffic congestion again and reached home at 11am+.
we planned to going out at afternoon after we have to finish our lunch.
watching the movie of our chinese new year 2008 in 10 parts. (:
and huayching always playing the com when we watching. LOLs!!
then going to have our lunch after that and preparing for going out.

went out to

PontianPlaza

and i driving. (:
this is our first time to have going out ownself with cousin
and not parent fetching us. LOLs.
shopping and buy something..

and we headed to arcade to playing games!!
playing

Daytona

car racing with cousin.
and also

RF4 Rock Fever Remix

& basketball. =)
cousin press wrong the button and start play the easy game. =X
so paiseh when playing and some people strangers are took looking. =X
and some round give for my cousin to playing. LOLs.
spend

RM8+

for the arcade games. =X
we have regret that waste time to playing the games at arcade.
and headed to GKa-p after that..
due to the weather has been very hot and the damaged of the air conditioning.
we all has very

HOT

and

TIRED

! LOLs.
and headed to beach and to have buy cendor and bring back..
the nice taste of the

CENDOR

!!

went to NANJING restaurant at dc road after that to have our dinner.
we ordered 6 dishes and 1 soup.
there was an abundance of food and drink of the dinner.
but totally

RM100++

my uncle paid when the bill came!

we have to come back after that.
the yg's cute baby coming..
and we took a lot of photo!
my cousin and relative are preparing and going back after that.


the time are passed quickly on today. ):
QingMingJie
NanJing Restaurant.
The Pontian's Dish

-
some are my favorite dish.(:
Cute Baby Come